Series of talks. This first session for parishioners in the Fife. Two slots available - 2pm and 7pm.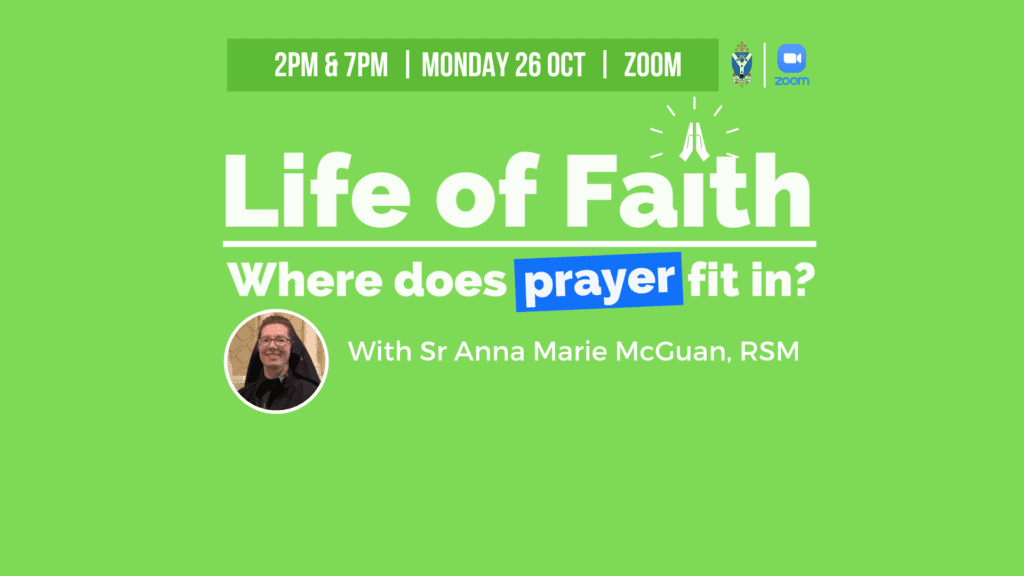 Sr Anna Marie McGuan, RSM, invites you to take part in a Zoom session titled Life of Faith: Where does Prayer fit in. The 45 minute talk will give you tips on improving your prayer life to help you draw closer to God, and will be followed by a Q&A. Sr Anna Marie will host this talk for all the different deaneries in our Archdiocese.
To register please email SrAnna.Marie@staned.org.uk, stating which session you want to take part in, 2pm or 7pm. Registration details for the other deanery events will be published in due course.