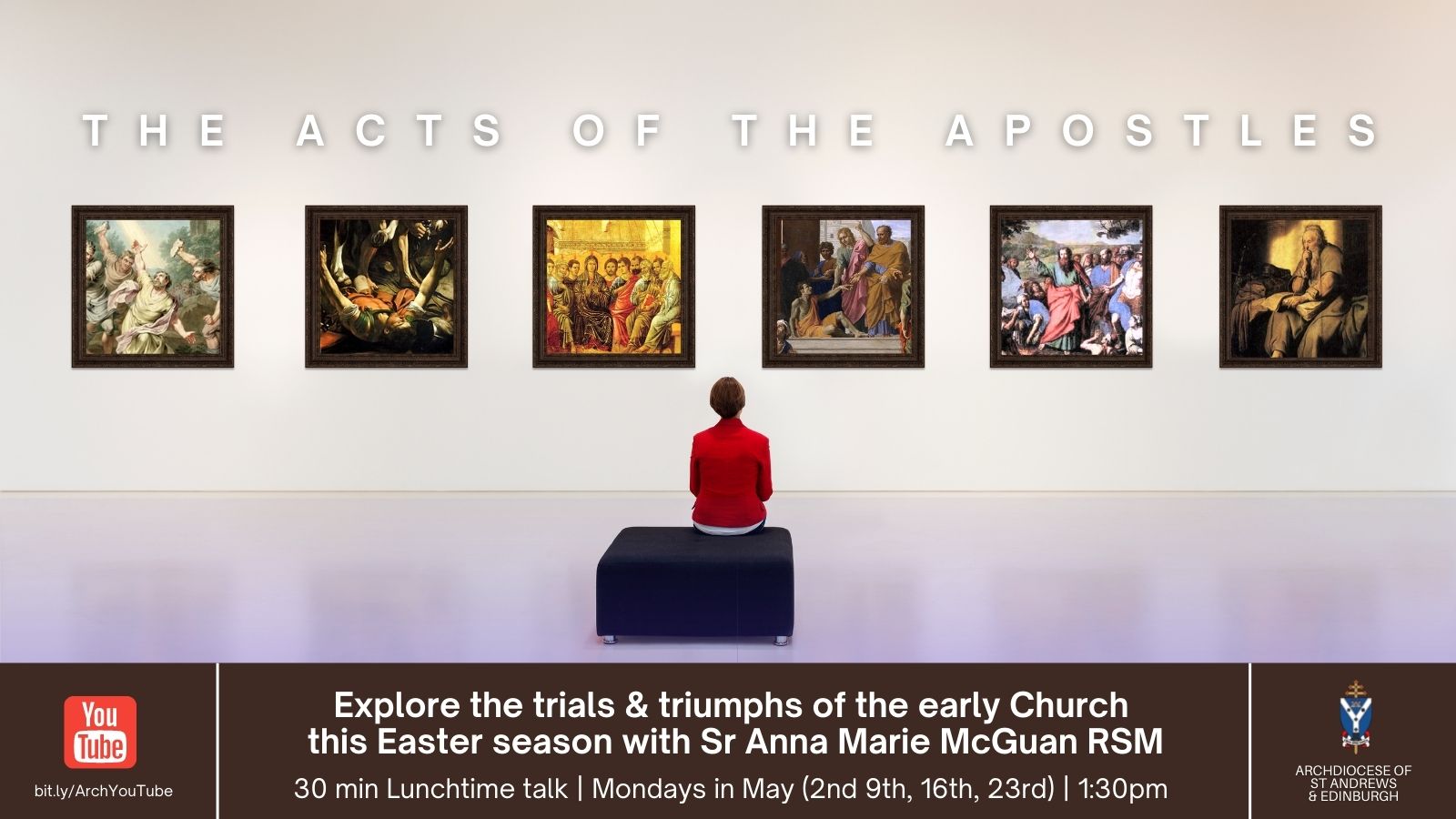 Explore the trials & triumphs of the early Church this Easter season with Sr Anna Marie McGuan RSM in these 30 min live talks on YouTube. Set a reminder here. Watch here.
1:30pm, Monday 2 May
1:30pm,Monday 9 May
1:30pm, Monday 16 May
1:30pm, Monday 23 May
Organised by the Catechetics Commission of the Archdiocese of St Andrews & Edinburgh.