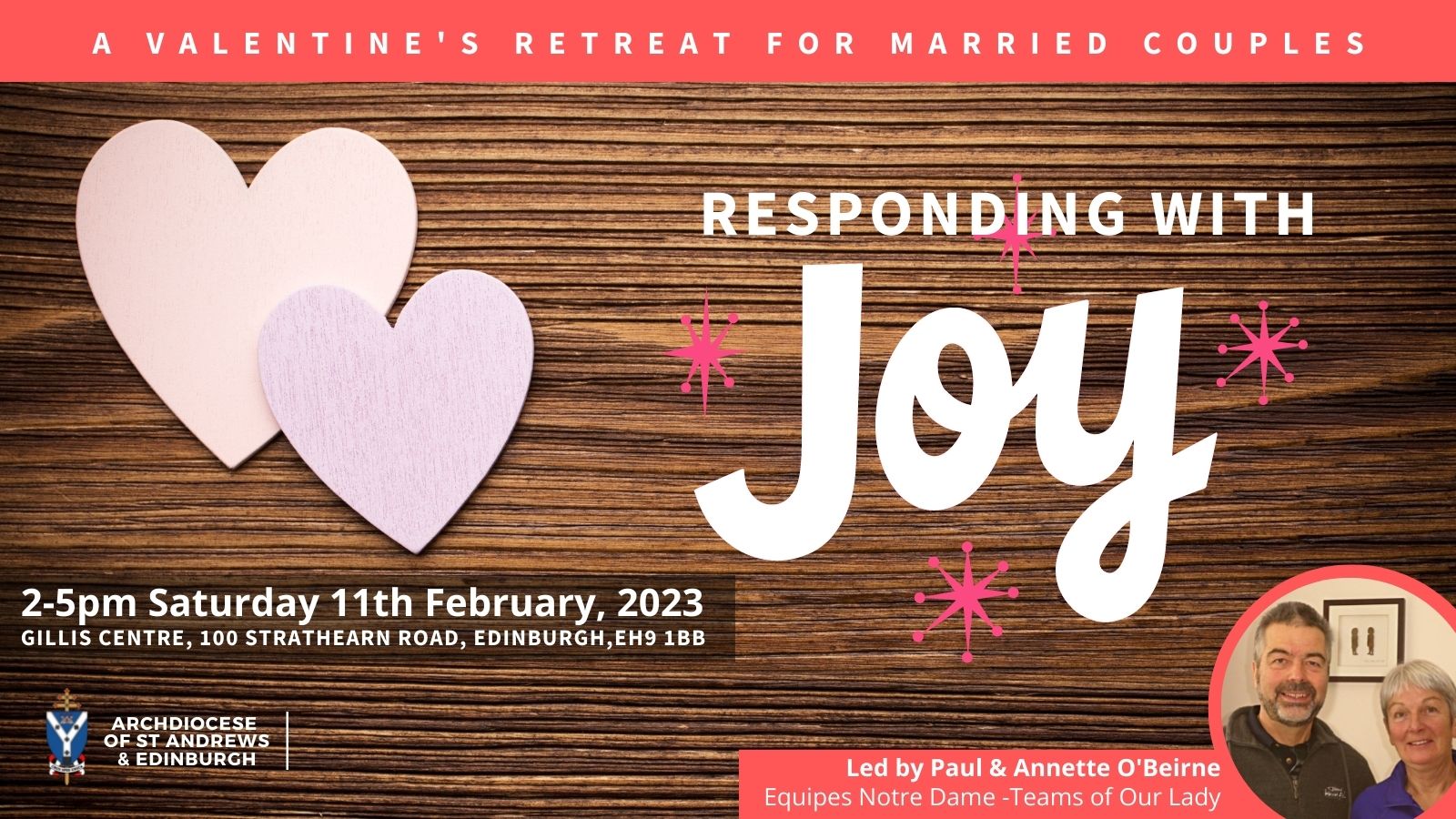 Valentine's Day is a special opportunity to celebrate our married life, to open our hearts to each other, to respond with affection and joy.
Mid-February is a cold time of year, when we need to spread warmth. Our half-day retreat offers us a perfect opportunity to rekindle the embers of our romance and affection for each other and will look at how couples may respond warmly to each other, to God and to their community, with joy each day.
During the afternoon we will pray, we will listen, we will talk as couples, and try some couple discussion exercises in private.
We will have the opportunity to take home a particular question to consider at home in the evening, along with a recommended format. So, keep the evening free!
The retreat will be led by Annette and Paul O'Beirne, who will share some of the stories and tools that they have gathered over their 42 years together. They met in Aberdeen and now live on the south coast of England.
They have international responsibility in an organisation - Equipes Notre-Dame or Teams of Our Lady– which supports married couples and priests in their vocations. Register at bit.ly/valentineretreat