It's congratulations to Father Andrew Forrest of St Mary of the Assumption in Bo'ness who celebrated his 60th anniversary of priesthood this month. Ad multos annos!
"Basically, what we're celebrating tonight, is longevity – which I seem to have, and for which I can take no credit! This is due – under God – to my mum and dad, for the genes they have passed on to me," said Father Forrest to those gathered for a Votive Mass of Thanksgiving, 14 March, at St Mary's.
"And also, I think a part of that is my gratitude to our parishioners who do so much to take the burden off my shoulders and this allows me to concentrate on the priestly side of things, and this is what is known as collaborative ministry."
"Priest and people working harmoniously together – the way it should be – and I think we've got it here in St Mary's in Bo'ness."
The Votive Mass was concelebrated by clergy from across the Archdiocese of St Andrews & Edinburgh with Archbishop Cushley presiding in choir.
Father Forrest's journey to the priesthood began at the young age of 13 when he entered St Mary's College at Blairs in Aberdeenshire where he spent five years. He then moved onto the Séminaire St Sulpice in Paris for 2 years before spending some time in the Grampian Sanatorium in Kingussie, Inverness-shire. That was followed by five years of further study at St Andrew's College at Drygrange near Melrose, Roxburghshire, from 1954 until 1959. He was ordained on 14 March 1959 by Archbishop Gordon Gray at St Mary's Metropolitan Cathedral in Edinburgh.
For the past 24 years, Father Forrest has been parish priest of St Mary's in Bo'ness. He concluded his remarks at Holy Mass with reference to the prayer of Jean-Baptiste Henri Lacordaire O.P. (1802-1861) entitled "Thou art a priest forever":
To live in the midst of the world,
Without wishing its pleasures;
To be a member of each family,
Yet belonging to none;
To share all sufferings;
To penetrate all secrets;
To heal all wounds;
To go from men to God
And offer Him their Prayers;
To return from God to men
To bring pardon and hope;
To have a heart of fire for charity
And a heart of bronze for chastity;
To teach and to pardon,
Console and bless always--
What a glorious life!
And it is yours,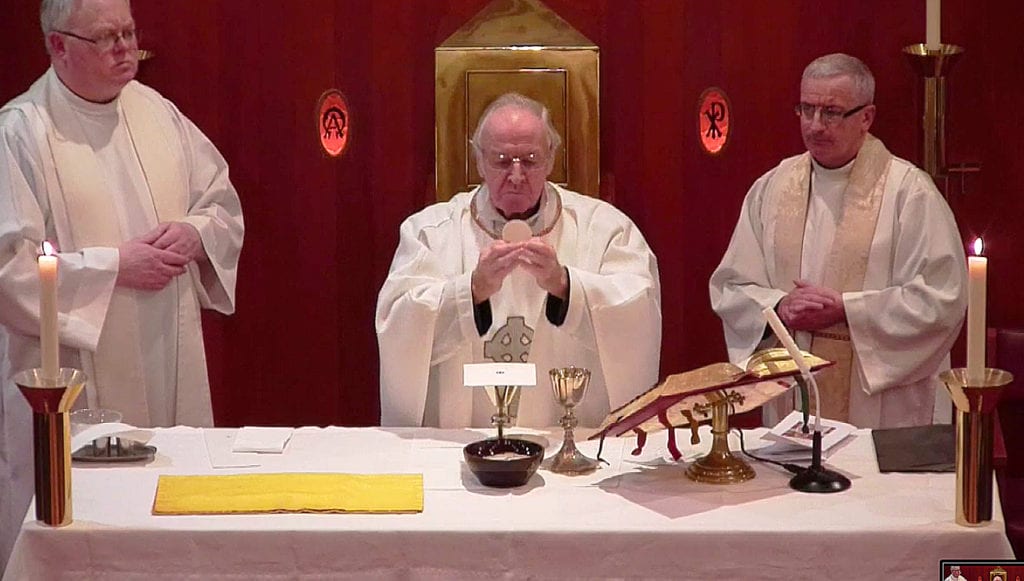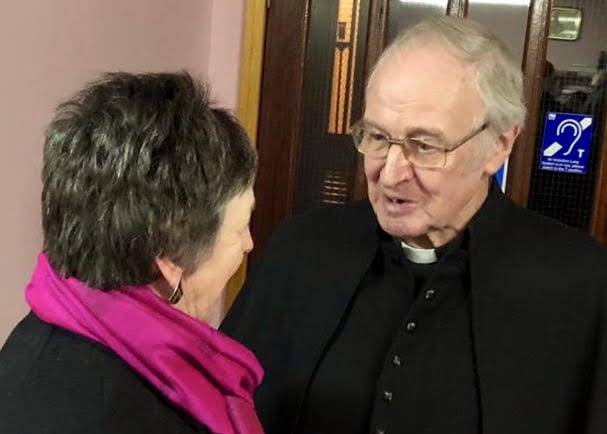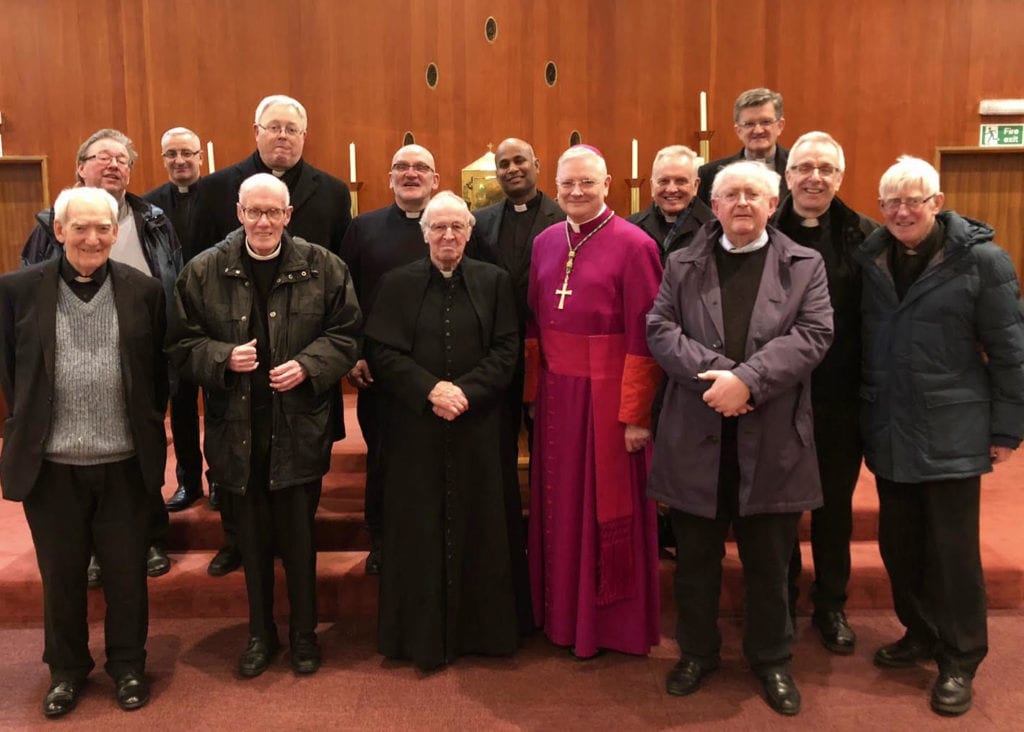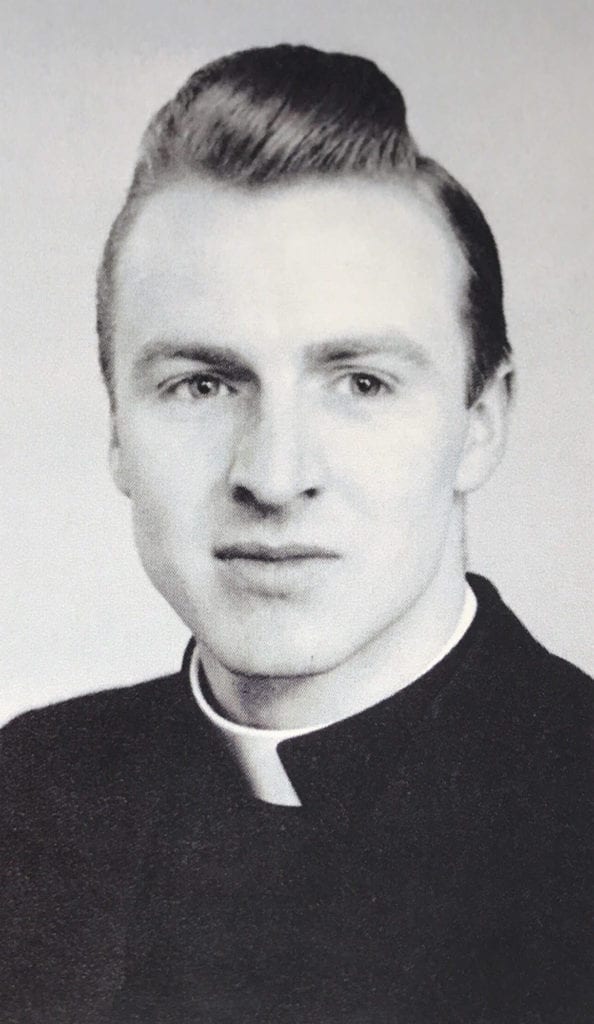 O Priest of Jesus Christ!"
Additional reporting and photographs from Callum Timms