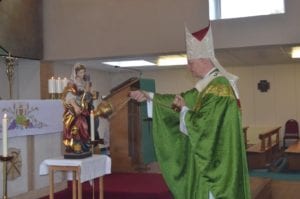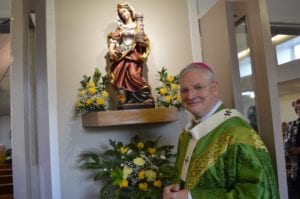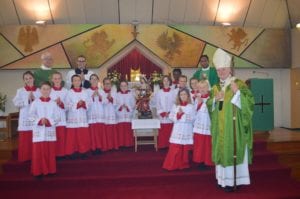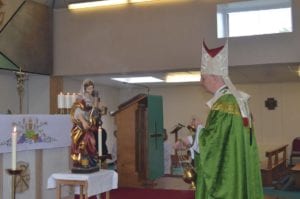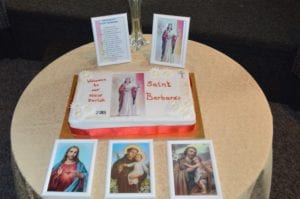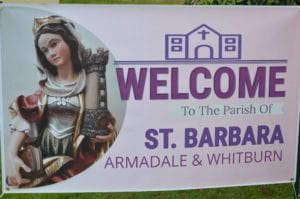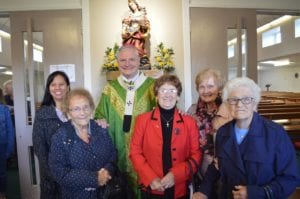 Sunday 9 September saw Archbishop Cushley give his episcopal blessing to the new West Lothian parish of St Barbara, recently created following the merger of St Joseph's in Whitburn and The Sacred Heart & St Anthony in Armadale.
"The whole reason for merging parishes is to create more sustainable Christian communities gathered around Jesus Christ in the Sunday Eucharist, the source and summit of our Christian faith," said Archbishop Cushley.
The merger of the two West Lothian parishes followed over two years of consultation. Both churches will retain their respective, separate names while the merged parish adopts a new overarching title. Given the towns' rich mining history, Saint Barbara, patroness of miners, was chosen as the new parish name. The merged parish will now have simplified structures of governance as well as pooled human and financial resources.
"I would like to congratulate parish priest, Father Sebastian Thuruthippillil, and all the parishioners in Whitburn and Armadale for enthusiastically embracing this new chapter for the Catholic Church in both towns and for grasping the opportunity it provides to better evangelise their respective local communities."
Across the Archdiocese of St Andrews & Edinburgh, the Catholic communities of each local area are currently responding to Archbishop Cushley's proposals for the pastoral provision of parishes within their locality. Overall, the proposal would see the number of parishes reduced from 109 to 69 but with nearly all – bar five – local churches remaining open. A full list of decrees concerning parish mergers can be found at: https://archedinburgh.org/administration/