Catholics are being encouraged to get their hands on a little prayer booklet specially produced by the Archdiocese for the Year of St Joseph.
The St Joseph Family Prayer Book is described by Archbishop Cushley as a 'spiritual toolbox'. It's the result of ideas from the clergy about the Archdiocese's response to Covid during this Year of St Joseph.
Archbishop Cushley said: "Its aim is to get people to pray at home at a time when they can't come to Mass. It is also a way for parishes to reconnect with those who might feel separated from the church while places of worship are closed.
"The prayer book was put together by our Catechetics Commission and is released to coincide with the year of St Joseph, as announced by Pope Francis."
In the foreword to the booklet, he adds: "In this special year...make this your family's spiritual toolbox, that brings you all together.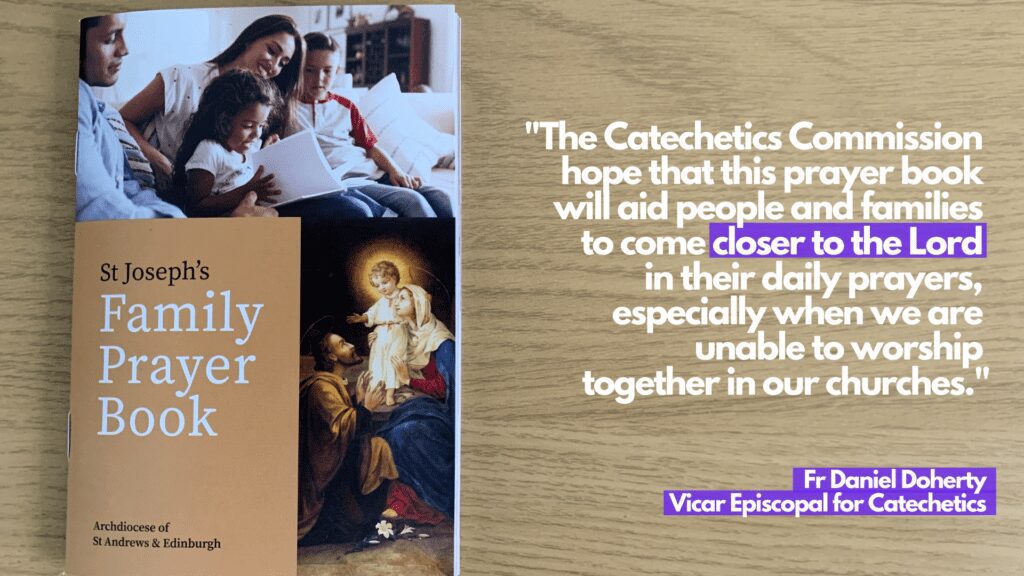 "Equip your children, the young people of our Archdiocese, with these good basic prayers and so help them to acquire good praying habits."
It is hoped that the booklet will:
Aid us in our prayers during the current pandemic while churches are temporarily closed.
Help us to imitate the Holy Family of Nazareth, who teach us to have a spirit of prayer and recollection.
Teach us the necessity of self-examination, study and reflection.
Fr Daniel Doherty, Vicar Episcopal for Catechetics, said: "The Catechetics Commission hope that this Prayer Book will aid people and families to come closer to the Lord in their daily prayers, especially when we are unable to worship together in our churches.
"There are many different prayers and devotions to suit all ages, for those who pray alone and for families.
"Let us ask St Joseph, the patron of the universal Church, to intercede for us during these challenging times."
Orders for the booklet are made through parishes. Please contact your parish priest to get your copy.