Praying for all the Faithful Departed
Archbishop Cushley was the principal celebrant at Mass this morning to mark the Commemoration of all the Faithful Departed (All Souls).
He was  joined at Mount Vernon Cemetery in Edinburgh by Fr Dermot Morrin, Fr Thomas-Thérèse Mannion and Fr Matthew Jarvis, Dominicans based at St Albert's Catholic Chaplaincy at the University of Edinburgh (George Square).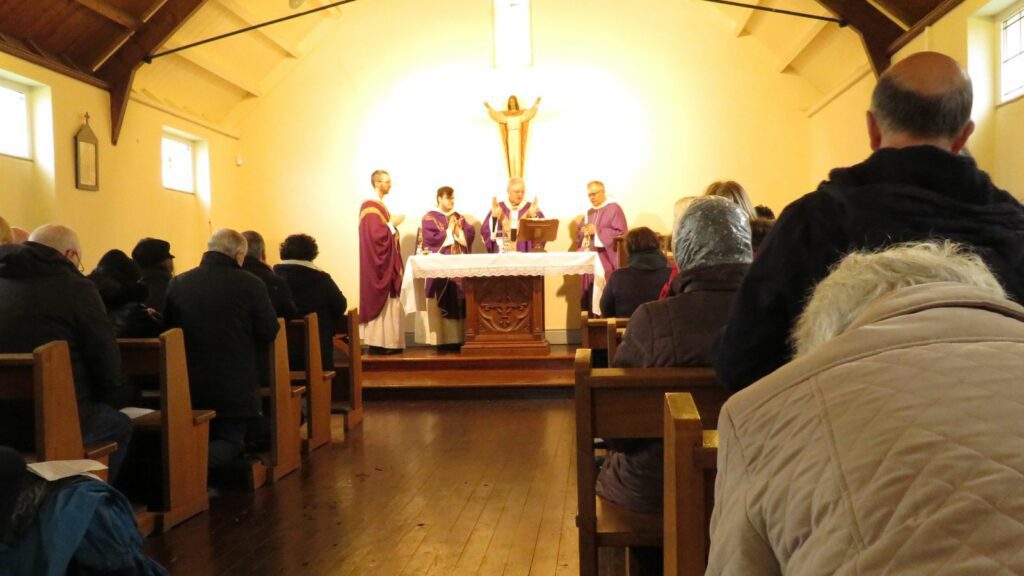 Archbishop Cushley said: "We have, both in our Jewish and Christian tradition, a natural longing to wish to pray for the dead. We heard in our reading (2 Machabees 12:38-46) that it is 'a fine and a noble thing to do'. And that's where we stand as Catholics.
"Those of us who have lost someone more recently will feel that more keenly. So let's remind ourselves that is a fine and noble thing to do."
We pray especially for those who have died in the Archdiocese in the last year, including priests and religious:
Clergy
Canon John McAllister (10 December 2022)
Canon William Conway (26 December 2022)
Dominicans
Fr Duncan Campbell OP (September 2023)
Carmelite Sisters, Dysart
Sr Joan of the Holy Ghost (25 December 2022)
Sr Margaret Mary of the Sacred Heart (7 February 2023)
Sr Mary of the Holy Spirit (28 February 2023)
Sr Jacinta of Christ the King (1 October 2023)
Society of the Sacred Heart
Sr Therese O'Donnell RSCJ 16 July 2023
Sr Rose Harding RSCJ 22 August 2023
Title image from left: Fr Dermot Morrin OP, Archbishop Leo Cushley, Fr Thomas-Thérèse Mannion OP and Fr Matthew Jarvis OP, at Mount Vernon Cemetery.