Rosyth parish gives warm welcome to Ukrainian family
A Ukrainian family fleeing war have received a warm welcome at their new home in Rosyth.
The extended family of seven – a grandmother, her two daughters and four children – arrived in Scotland today (6 May) and are living at the church house of St John & St Columba (parish of The Most Holy Trinity), made available by the Archdiocese.
Deacon Pat Carrigan described the arrival of the family as "an amazing community event".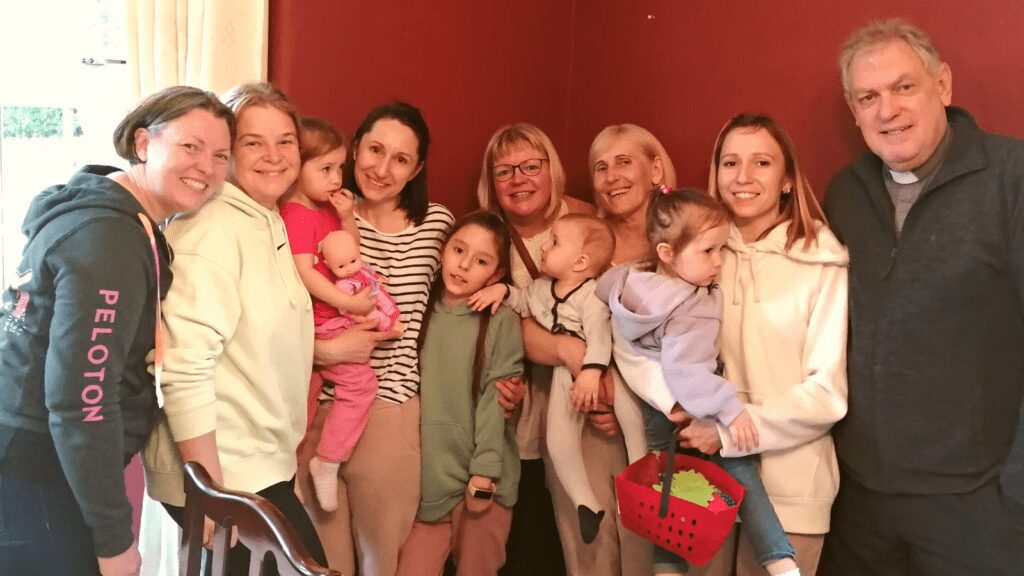 He said: "Parishioners and the folk of Rosyth took the project to their hearts and turned a house into a home within a matter of days.
"Gifts poured in, a team prepared the house with love and enthusiasm, while trades people gave freely of their time and skills."
He added: "It took a lot of effort and the assistance from the office of local MP and MSP Douglas Chapman and Annabelle Ewing, who chased the Home Office for visas.
"Thanks to all volunteers for their selfless dedication to this project, especially Karen Parker, Mel Porter and our translator Agnieszka Denicka - their support has been tremendous."
Emotional
Parishioner and volunteer Karen Parker said: "We're so delighted they've arrived – it's quite emotional to see them at last.
"They are safe, in a lovely home and are so appreciative of all the gifts that have been donated. I think they will be very happy here."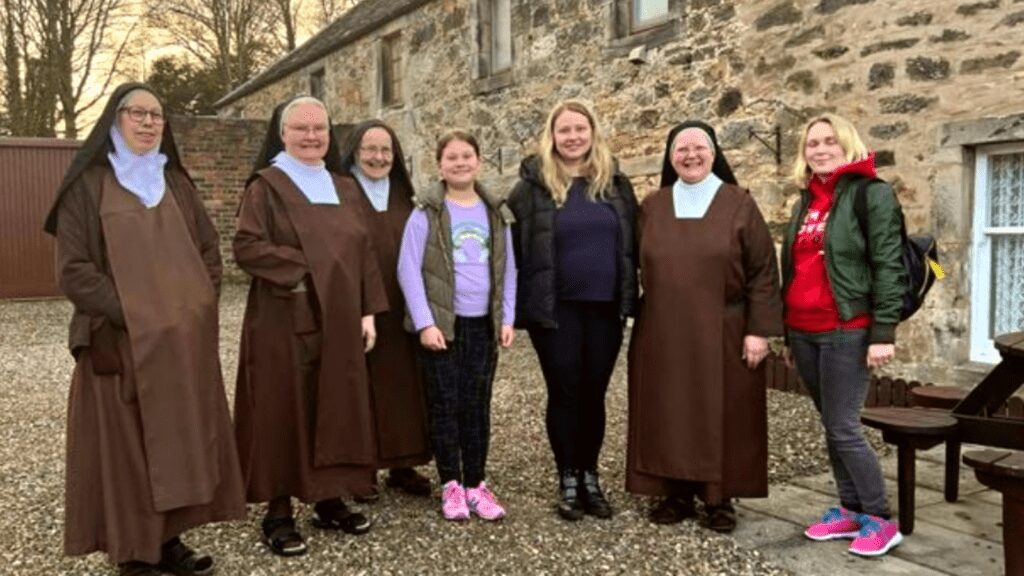 Sr Mary Pierre, Director of Properties for the Archdiocese, said: "We learned about this family with four small children through Fr Vasyl Kren, parish priest at St Andrew's Ukrainian Catholic Church in Edinburgh, who asked if there were any vacant presbyteries that might be available.
"The house was just ending refurbishment for a residential let, however, the parish was very excited to host a refugee family instead. After the Archdiocesan Trustees gave their approval, Deacon Pat coordinated the parish and community to make a new home for this family."
Love & Support
Archbishop Leo Cushley said: "This is a small but important gesture and such practical help demonstrates our love and support for our Ukrainian brothers and sisters.
"Deacon Pat, parishioners and the wider community have all worked hard to make this happen. I call on all Christians to continue praying for peace in Ukraine."
The news follows that of another Ukrainian family recently being given a home by the Carmelite nuns in the guest house at their monastery in Dysart.
Want to help those in Ukraine? Donate to SCIAF's emergency appeal at sciaf.org.uk