Here's our update for April, highlighting what's happening across our Archdiocese. You can subscribe to receive our monthly update to your inbox using the subscribe section here.
Monday: Masks no longer required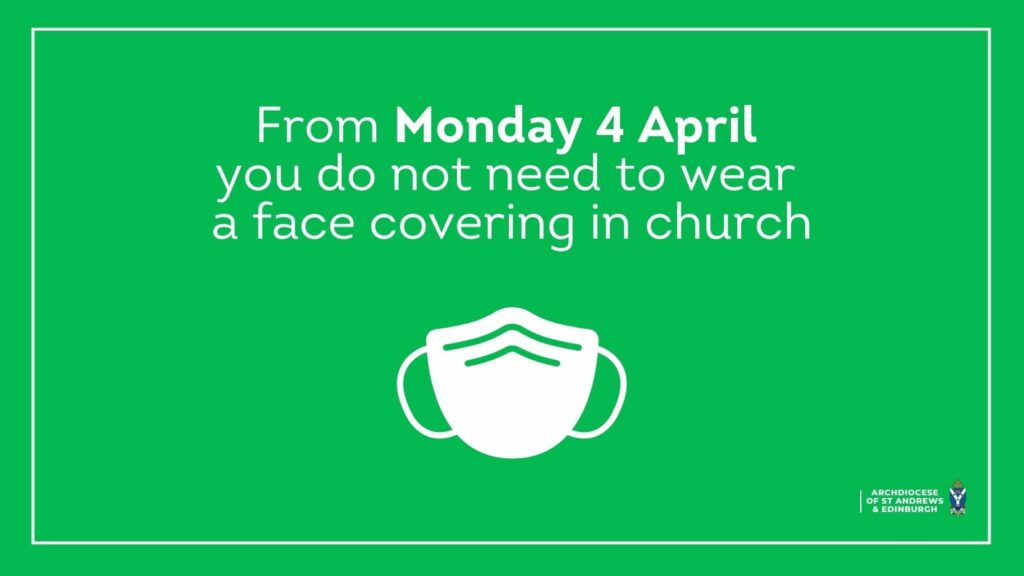 The legal requirement to wear a face covering in places of worship in Scotland will be removed from Monday 4 April. So you do not need to wear one inside church from this date. More here.
Pastoral letter from Archbishop Leo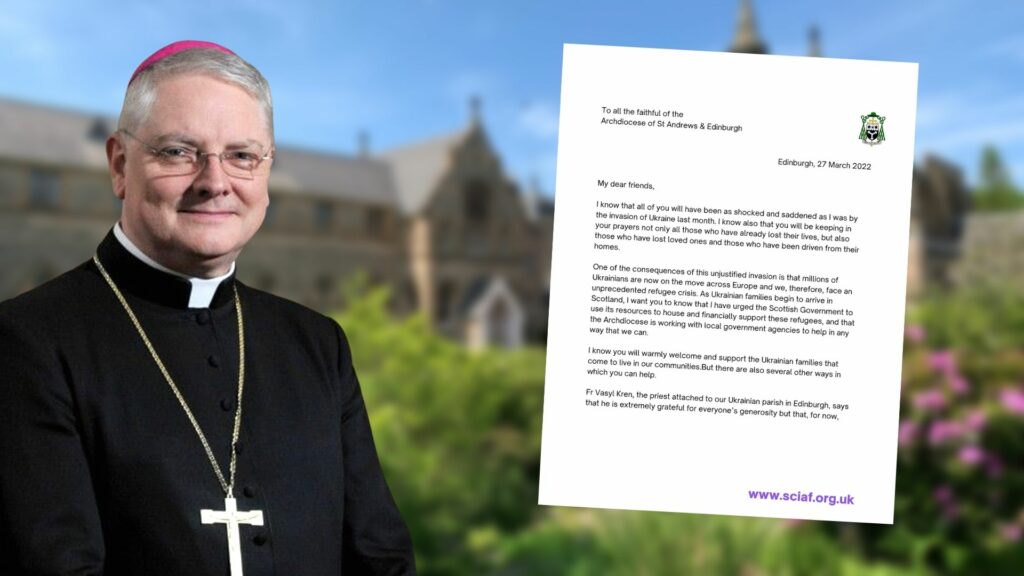 Archbishop Leo Cushley has written a pastoral letter to Catholics in our Archdiocese updating them on the Ukraine crisis and reminding us to support SCIAF's annual WEE BOX campaign. Read the letter here.
Sunday: event for married couples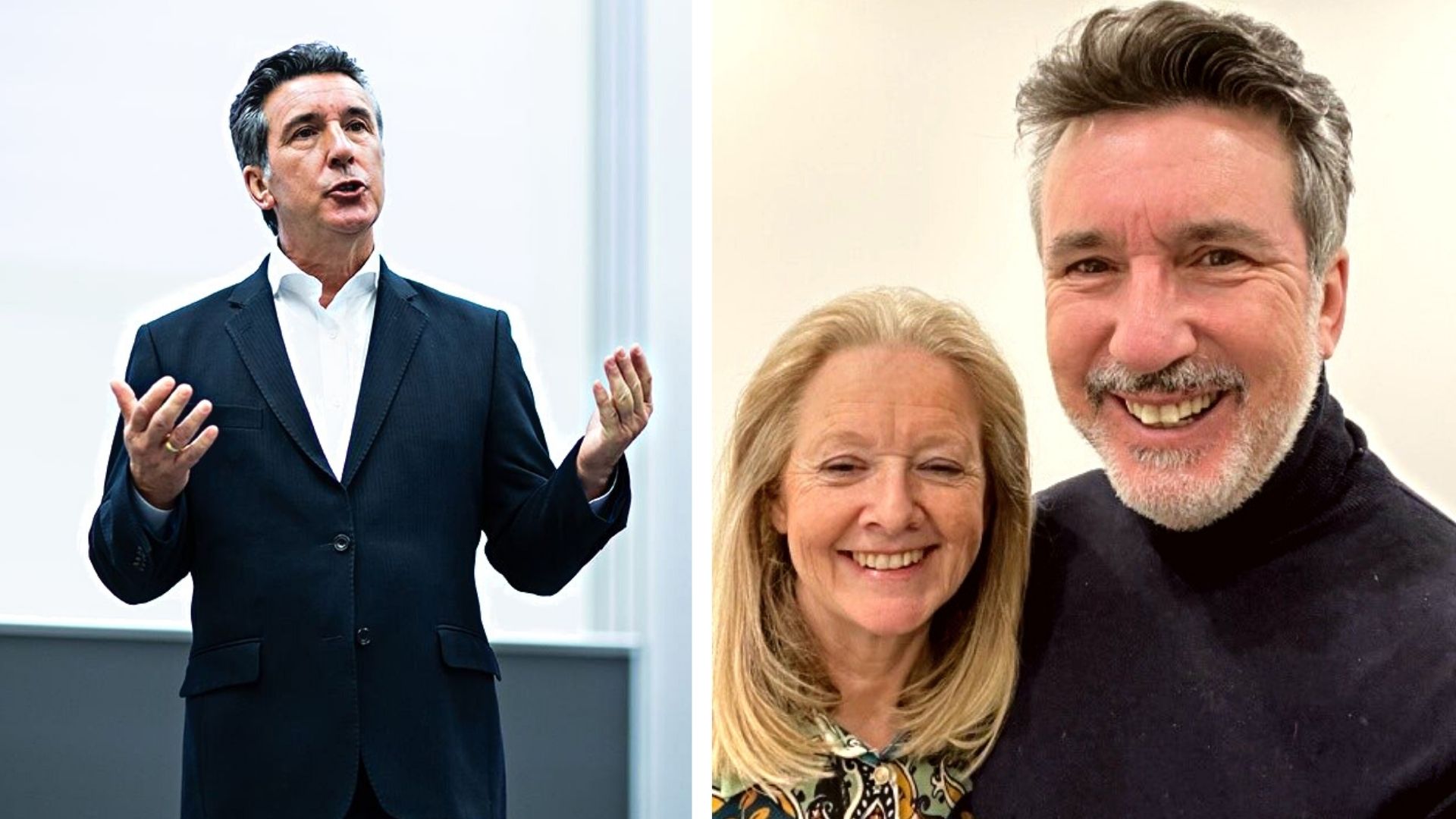 Archbishop Leo invites married and engaged couples to a series of special events, the first taking place this Sunday at 4pm at the Gillis Centre in Edinburgh. Register on our Eventbrite page here.
Sunday: African & Caribbean Mass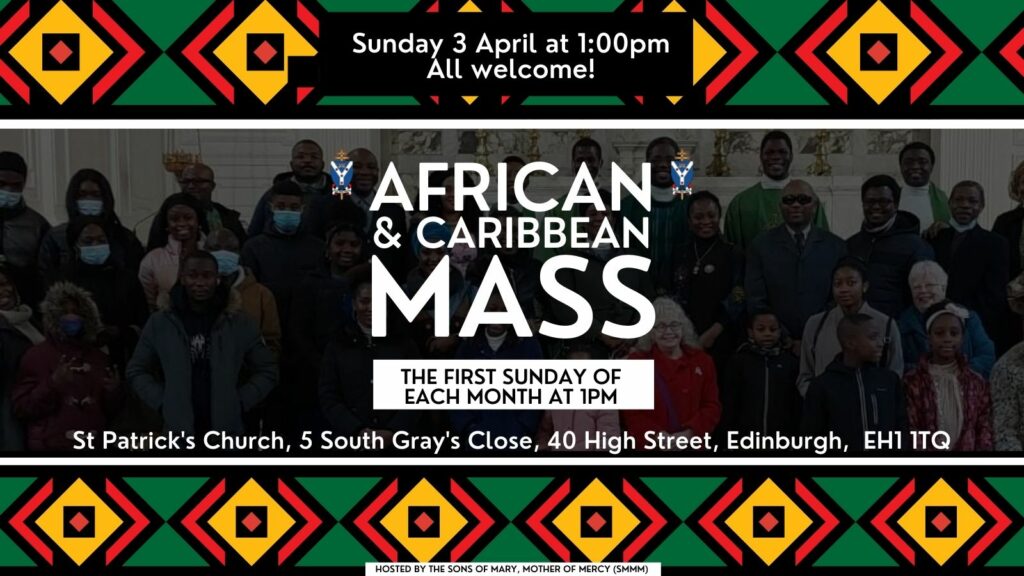 The monthly African & Caribbean Mass takes place at 1pm this Sunday, 3 April at St Patrick's Church in the Cowgate, Edinburgh. All welcome!
Monday: St Paul's Guide to Lent
Join Fr Andrew Garden, of St David's Parish in Dalkeith, at 7:30pm on Monday for a saint's guide to making the most of Lent. Watch live on YouTube here (30 min event - no registration required).
Tuesday: Pro-Life Stations of the Cross
Join people from across the Archdiocese online on Tuesday at 7:45pm to pray for unborn children, their mothers and all Pro-Life intentions. With a reflections from Fr Sebastian Thuruthippillil, of St Barbara's in Whitburn. 30 min event. Each Tuesday in Lent. Register here.
Tuesday: Monthly Vocations Mass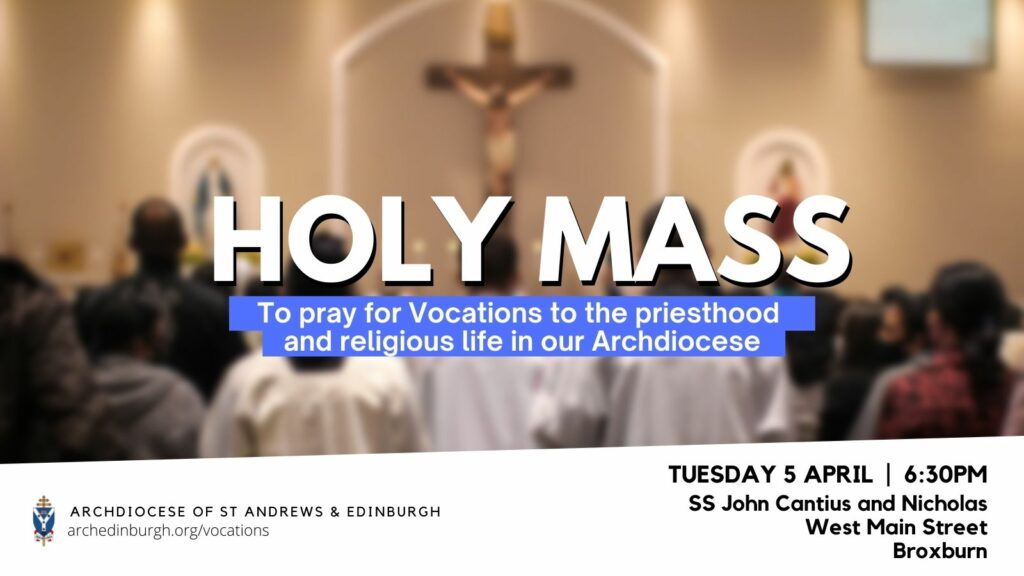 Pray that more young people respond to God's call to the priesthood and religious life at the monthly Archdiocesan Mass for Vocations. It takes place on Tuesday 5 April at 6:30pm in SS John Cantius and Nicholas, West Main Street, Broxburn.
Lent: Helping you return to Confession
Not been to Confession for a while? Lent is a good time to return to the sacrament of penance to help us prepare spiritually for Easter. Watch this 30 min refresher from Sr Anna Marie McGuan RSM, our Catechetics Advisor. Or watch in YouTube.
Synod update from Sr Anna Marie
Sr Anna Marie McGuan RSM gives an update on the synodal process in our Archdiocese. Watch above or on YouTube.
Event: Catholics in Health Care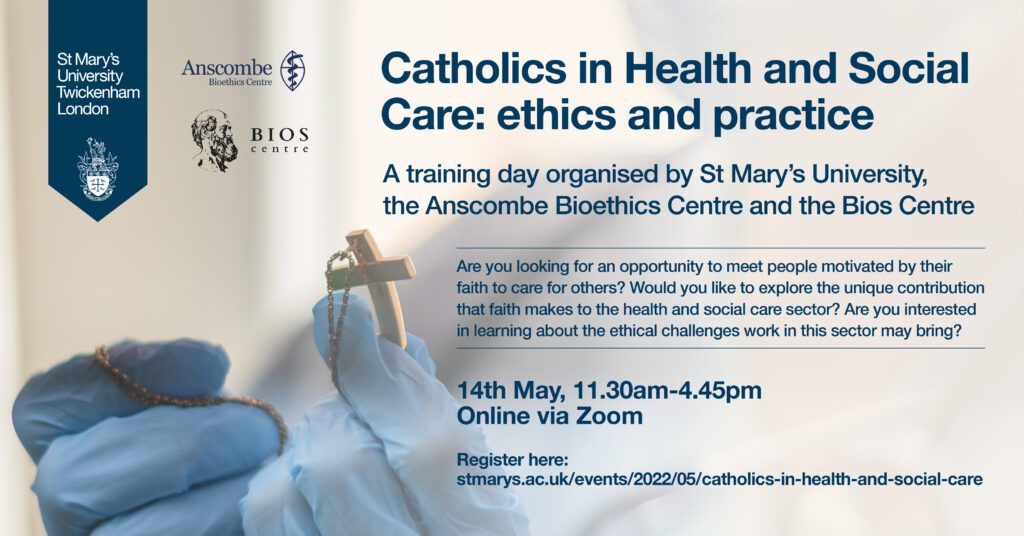 If you're a Catholic working in health/social care, take part in an online training day on Saturday 14 May, 11:30am to 4:45pm. This is ideal for those who missed the same event held recently at the Gillis Centre in Edinburgh. Register here.
Pro-Life Rosary with Archbishop Leo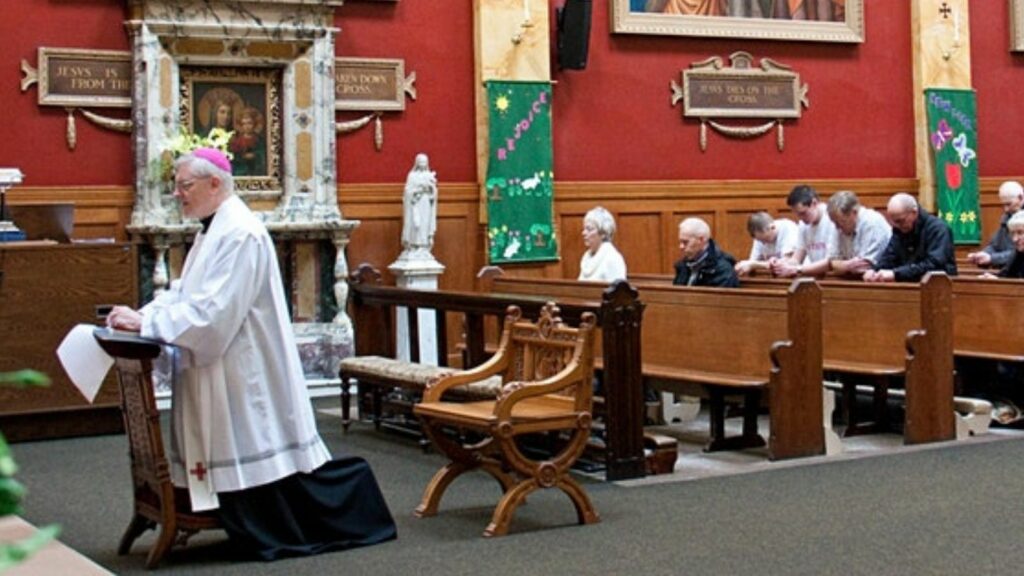 Archbishop Cushley will lead a rosary at Sacred Heart Church, Lauriston, Edinburgh at 10am on Saturday 23 April. We'll remember all unborn children, mothers and families affected by abortion. Precedes Scotland's national Pro-Life Chain which takes place at nearby Lothian Road at 11am. Register here.
40 Hours' Devotion at your parish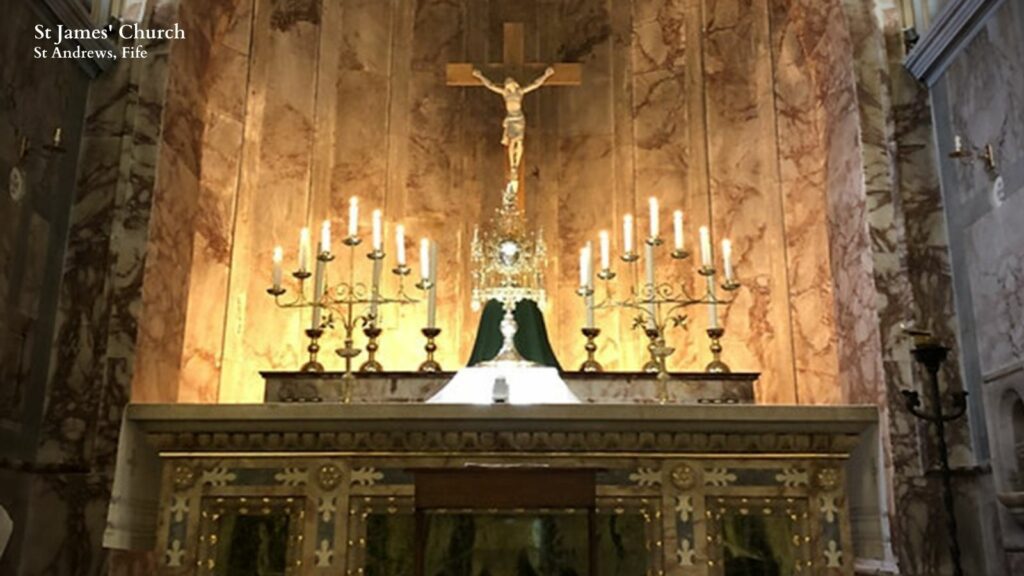 Each parish in the Archdiocese is having 40 hours of Exposition of the Blessed Sacrament to help renew our Faith and love of Jesus Christ. It continues from this Sunday at St Catherine's in Gracemount, Edinburgh. Full programme for the Archdiocese is at bit.ly/40hoursschedule. Prepare here.