This Sunday is Pentecost. Here's our latest Children's Liturgy at Home guide for families.
31 May 2020, Pentecost, Year A. Click here to view.
Pentecost commemorates the descent of the Holy Spiriy upon the Apostle and other followers of Jesus while they were in Jerusalem, as described in the Acts of the Apostles (Acts 2:1–31).
The symbol of the Holy Spirit is the Dove. In Luke 3: 21-22 it descends in bodily form as a Dove at the Baptism of Jesus. You can make your own symbol of the Holy Spirit in three easy steps!
STEP 1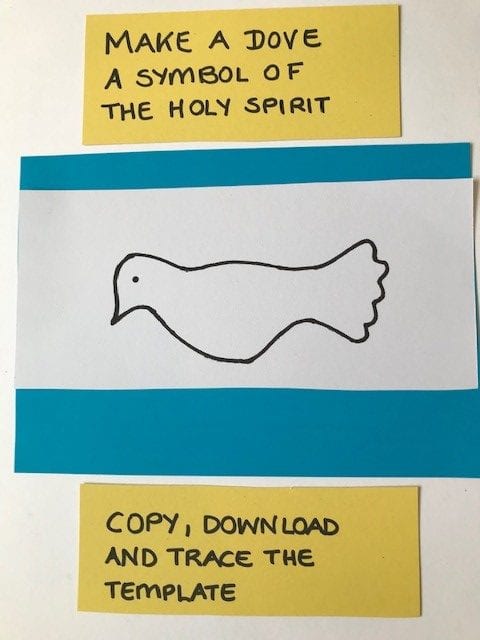 STEP 2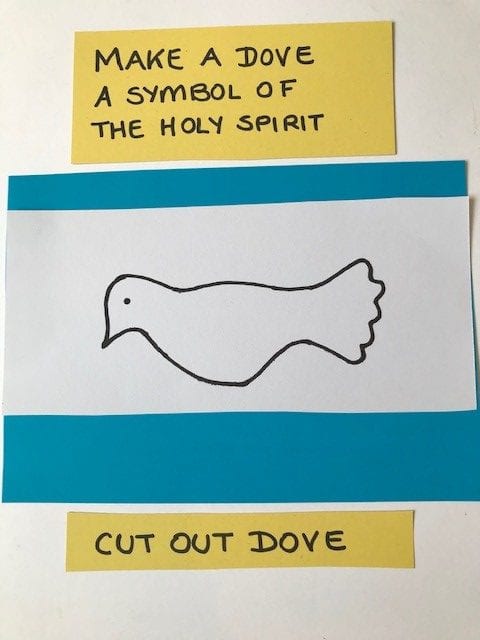 STEP 3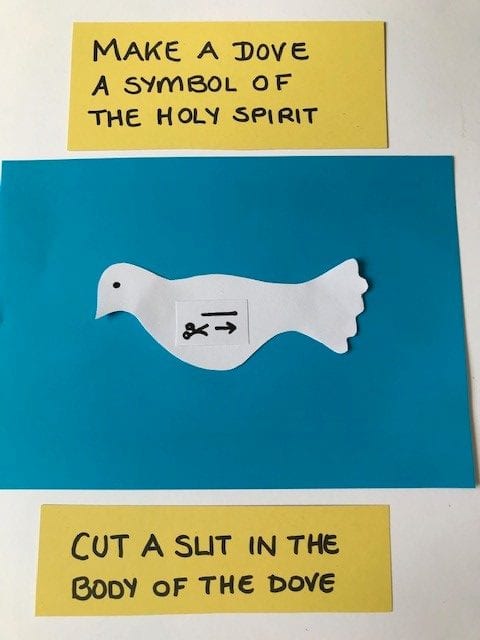 STEP 4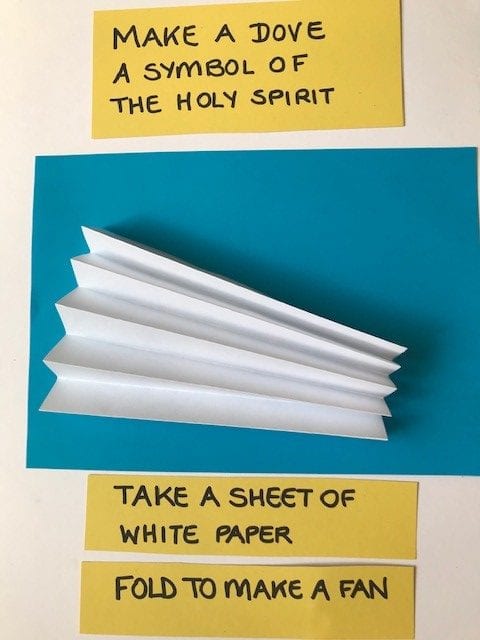 STEP 5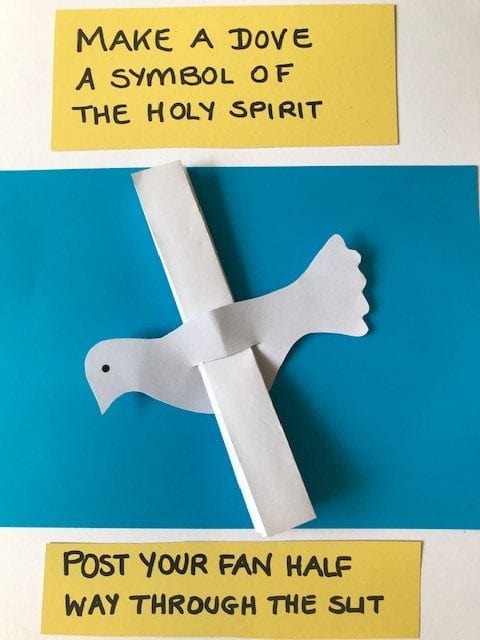 STEP 6