The Catholic Church in Scotland is to create a new independent safeguarding agency which will promote "consistency, transparency and accountability."
The announcement was made by Bishop Hugh Gilbert at a national safeguarding webinar held today, attended by 450 people.
He said: "The Scottish Catholic Safeguarding Standards Agency (SCSSA) will operate entirely independently of the Church.
Thanks to @BCOS for hosting today's national Safeguarding Webinar 'Growing our Culture of Care'. pic.twitter.com/TkHiNp63iR

— Archdiocese of St Andrews & Edinburgh (@archedinburgh) October 2, 2021
"It will have its own staff and Board of Management who will work in close collaboration with dioceses and religious communities to ensure that they are able to meet national safeguarding standards.
"It will also develop a process that will provide an independent review of complaints about safeguarding practice and crucially, establish a forum in which those who have experienced abuse can contribute their own perspectives to the development of safeguarding."
Recruitment
Bishop Hugh, who is President of the Bishops' Conference of Scotland, added: "We will shortly commence the recruitment process for the Chair and members of the Board of Management, followed by the recruitment of a Director and a Head of Safeguarding Training.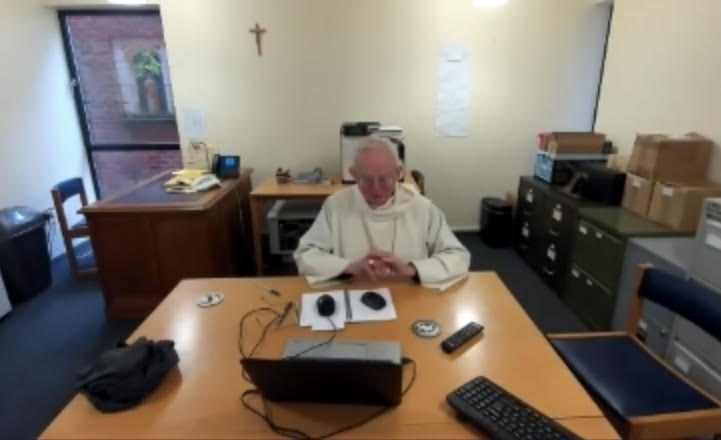 "It will take some time to establish the new agency and we ask for your patience and support while that process is underway.
He finished: "The Bishops ask for your prayers that the Holy Spirt will guide us in the selection of suitable candidates who will bring authority and credibility to the work of this new agency that will promote consistency, transparency and accountability across Catholic Church institutions in Scotland."
Find out more about safeguarding in our Archdiocese in the safeguarding section of this website.