Students from the Archdiocese were among many who attended SPUC's Youth & Student Conference 2023 in Staffordshire recently.
They heard from top pro-life speakers, learned how to better promote a culture of life in their own lives and got to mix with pro life students from across the UK.
Mary O'Brien, a member of the Life Society at the University of Edinburgh, said: "The SPUC youth conference was such an incredible and rewarding experience for which I am so grateful.
"There were a wide range of inspiring talks and workshops focusing on abortion and coercion.
🔥 SPUC 2023 Youth Conference photos up now! See if you can spot yourself!

👉 https://t.co/9wUNnPx4LR pic.twitter.com/F7hZaP4KIM

— SPUC Pro-Life (@spucprolife) March 1, 2023
"It was all excellent and edifying but a particular highlight was the testimony of Haley, a woman who was coerced into having an abortion when she was a teenager.  This illustrated the reality of abortion for so many women in such an impactful way.
"I'm sure the education I received and the connections I made will help me serve the pro-life movement in a more informed, compassionate and effective way."
Delegates were treated to a keynote speech from Josh Brahm of Equal Rights Institute.
He encouraged delegates to lead with compassion when engaging with others. He also emphasised the need to truly listen when talking to people, and to meet them where they are.
Every single one of us should be ready to defend the position firmly but gently, especially in the current harsh political climate.
Also speaking was Isabel Vaughan-Spruce, Director of March For Life UK, who spoke about her recent arrest for praying in an abortion clinic exclusion zone, and about the need to be radically pro-life!
Emilija Barteskaite a Catholic student at the University of St Andrews said: "Every single one of us should be ready to defend the position firmly but gently, especially in the current harsh political climate.
"During the conference I really enjoyed Josh Brahm's talk where we learned how to discuss the pro-life cause not in the form of debates but in private one-on-one conversations with friends, also termed 'relational apologetics'.
This talk showed me how important it is to be open to hearing what the other person actually has to say, to ask clarification questions and not to attack someone's beliefs because then they will only hide behind a wall.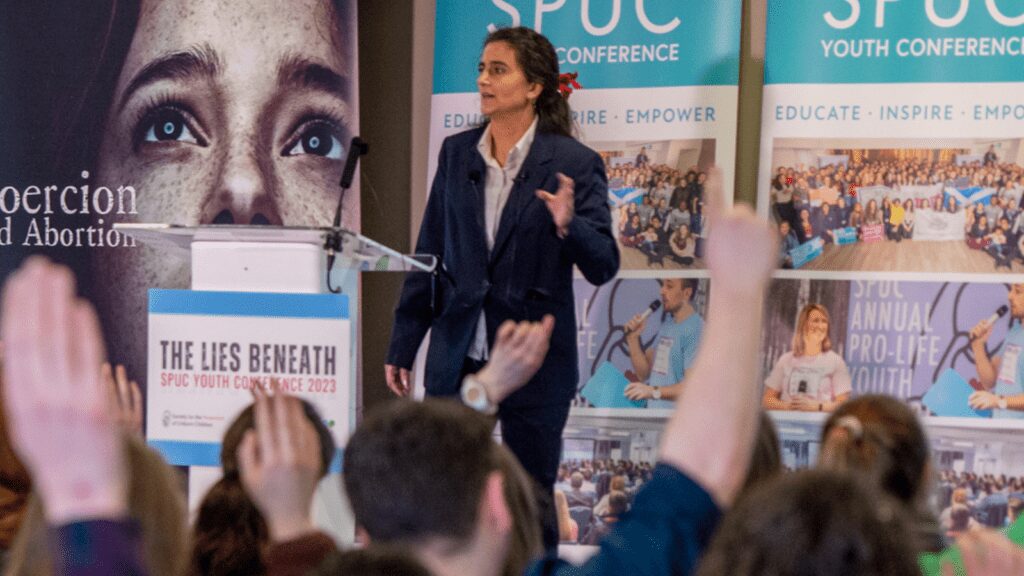 "To get to someone's heart, we need to build a relationship with them first, and only then will they trust our opinions that might be so different from theirs"
Paul Atkin, Archdiocesan Pro-Life Officer said: "Today's young Catholics are part of a strong and growing pro-life generation who want to recognise and protect human life from conception to natural death.
"Attending SPUC's Student Conference gives students the skills and confidence to build the culture of life which is a natural part of our Faith."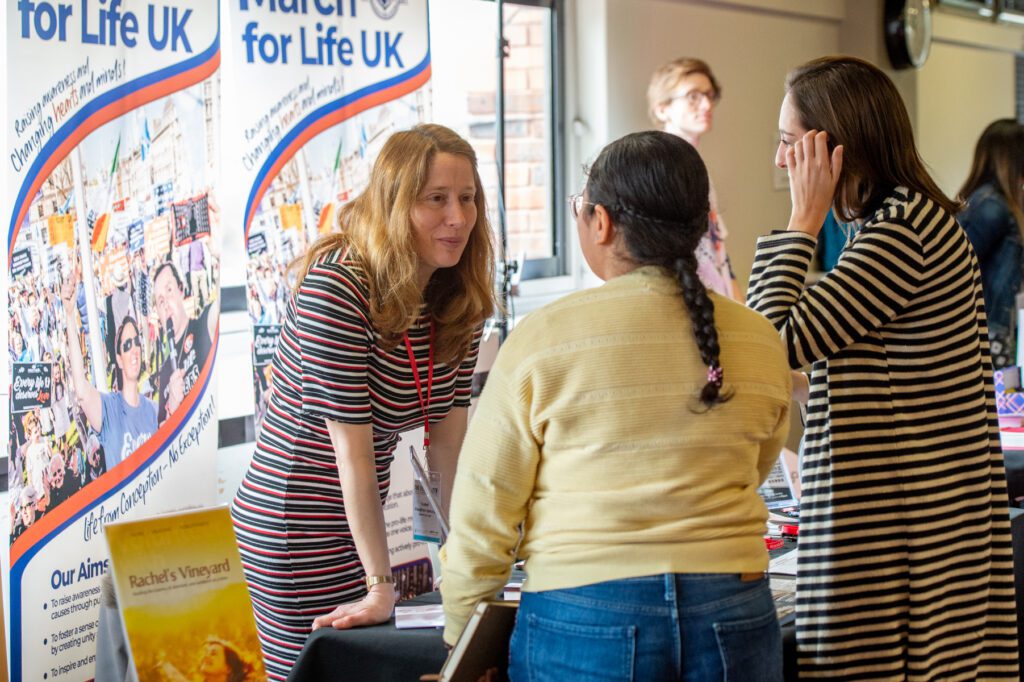 The culture of life is a key part of parish life at St Andrews' Catholic Chaplaincy. Recent graduate and Conference attendee Rebecca Galbraith said: "Here, my faith has been stimulated by the wonderful talks, events, and daily Mass and prayer with everyone here, and their witness to the faith.
"In particular, I have found renewal in attending a reading group on Pope St John Paul II's 'Theology of the Body'. This has deepened my understanding of the dignity of each human person, body and soul."
Conference delegates went home educated, inspired and empowered - learning to speak truth with compassion, to be voices for the voiceless in their own lives, and to take another big step closer to a future where abortion is considered unthinkable
SPUC Youth and Student Conference was held at the Yarnfield Park Training & Conference Centre, Stone, Staffordshire from 24 – 26 February. Facebook links: Edinburgh Life Society, Students for Life St Andrews. Find out more about the Archdiocesan Pro-Life Office:   https://archedinburgh.org/prolife/ or contact prolife@staned.org.uk