Archbishop Leo Cushley has given a holy relic to a church in Chile where St Margaret of Scotland is inspiring parish life.
He presented a relic of the scapular bone of the saint to a delighted Fr Thibault Pontbriand who travelled from the Archdiocese of Santiago de Chile to collect it today (Tuesday 23 August).
Fr Pontbriand, parish priest at St Margaret of Scotland in La Florida, said: "We decided to restore our church, inspired by the life of St Margaret of Scotland.
"It has been a challenge, we are a poor parish, but we have had the blessing of St Margaret throughout the process. It has been a great adventure and we give thanks for this great gift."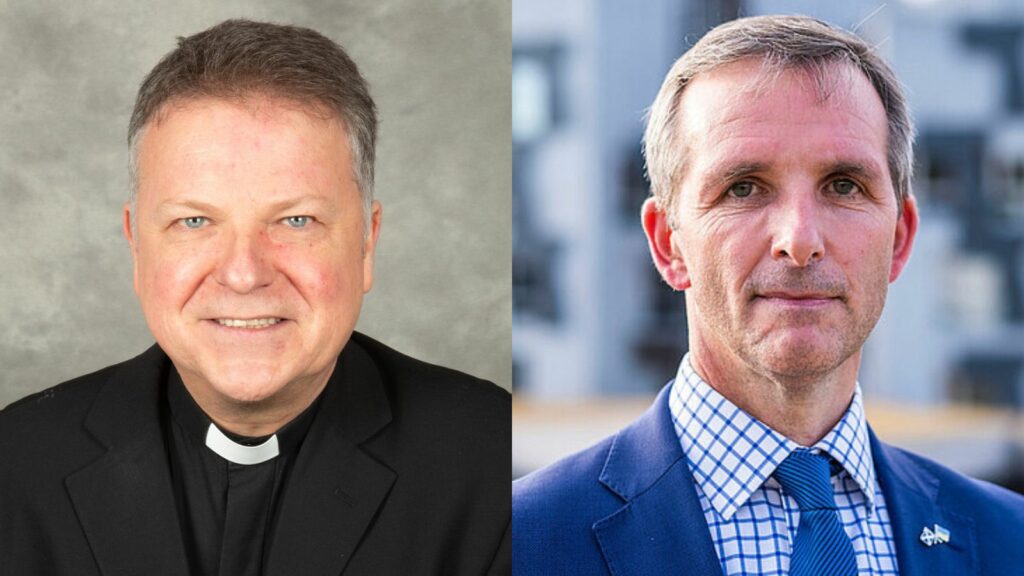 The Archdiocese has been approached by parishes dedicated to St Margaret after the relic fragmented while being removed from its reliquary at St Margaret's Church in Dunfermline in 2019.
That meant smaller relics were made available and Fr Pontbriand petitioned the Archdiocese to entrust to his parish a relic for veneration by the faithful there. His petition was approved by Celestino Aós Braco, Cardinal Archbishop of Santiago de Chile.
Archbishop Cushley said: "We were delighted to see that in our great Catholic family throughout the world there were churches dedicated to St Margaret in places far away, including Santiago.
"St Margaret would be pleased because her relic is going to a poor parish and she was very close to the poor and it was lovely to meet Fr Pontbriand and present the relic to him."