Family and friends today (Saturday 25 July) celebrated the ordination of Fr Samuel Burke OP to the Sacred Priesthood at St Mary's Cathedral in Edinburgh.
Father Samuel has been in the city for the past year as a deacon at the Dominican-run St Albert the Great in George Square and serves as Chaplain for the University of Edinburgh.
In his homily Archbishop Cushley praised the work of the Dominicans in the diocese and said: "As a Dominican Friar, Sam, you have already given your life and your obedience to an Order that is distinguished for its pursuit of truth, its attachment to simplicity of life, and the preaching of the Word.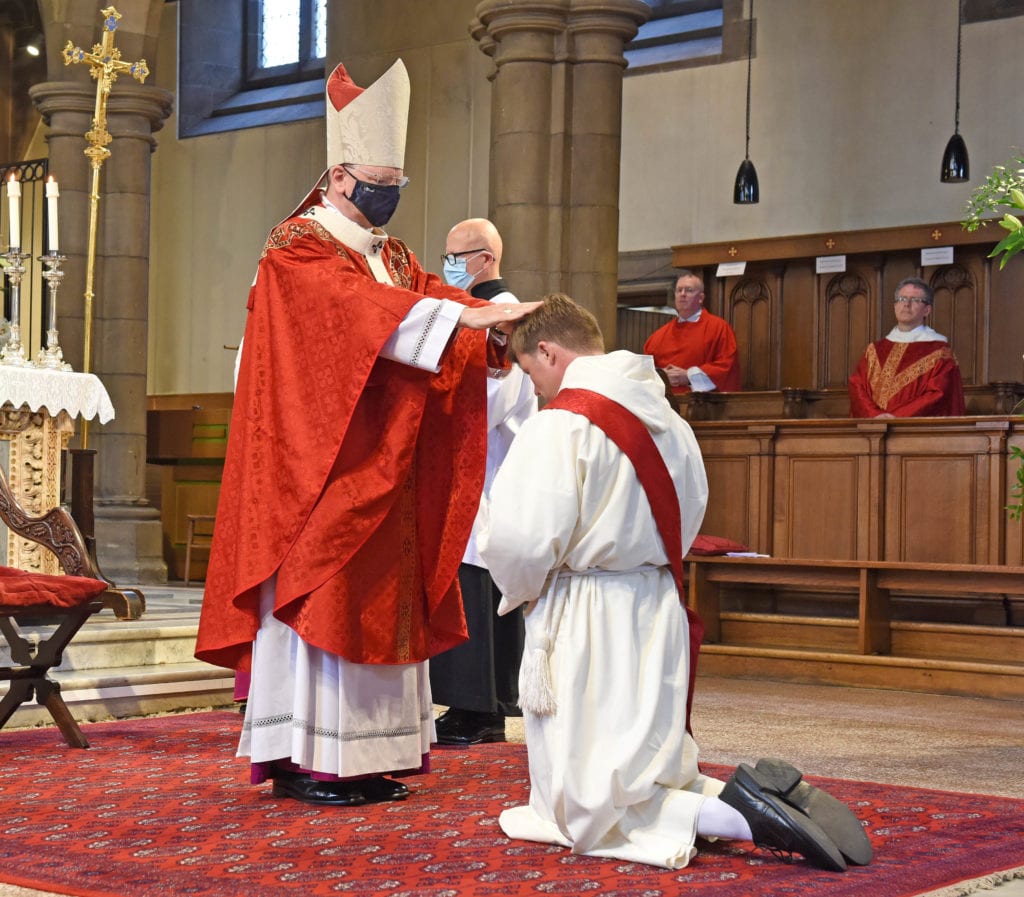 "In the sacred priesthood, what the Church now asks of you is to conform yourself more perfectly to Christ, and Him crucified. We are priests, never for our ourselves, but for Christ and His People.
"May this new commission from the Church that priestly ordination represents, be for you a task that is joyful and a burden that is light.  Let it conform you to Christ our great High Priest, the One who reveals to us the merciful face of God, and whose love and mercy we wish to share with humanity."
He added: "Finally, Sam, always live and act in a way that is worthy of the great gift that is bestowed on you today.  And wherever your priesthood takes you, may God bless you abundantly."
Congratulations to Father Samuel Burke OP, ordained to the Sacred Priesthood today at St Mary's Catholic Cathedral, Edinburgh. ???

➡️ More pics: https://t.co/V87hizacX8
➡️ Homily: https://t.co/v6TBql4sGA pic.twitter.com/kJEo9voWj4

— Archdiocese of St Andrews & Edinburgh (@archedinburgh) July 25, 2020
Because of Covid-19 restriction only 50 people could attend the ordination, but it was streamed online by the Cathedral to family and friends unable to attend.
After the Mass, Fr Samuel give his first blessing to the Archbishop and gathered clergy as well as family and friends, before heading to St Albert's for a reception.
He thanked his Dominican brothers for their support and added: "I want to give thanks to the Lord for His mercy and the gift of my vocation. I especially thank my family for their love, support and sacrifice; my friends for coming and their unique contributions and support."
Reverend Samuel Burke OP will say his first Mass tomorrow (Sunday 26 July) in St Albert's, George Square, Edinburgh, at 5.15pm. This Mass will be streamed live on Facebook. Read the Archbishop's homily here.
Gallery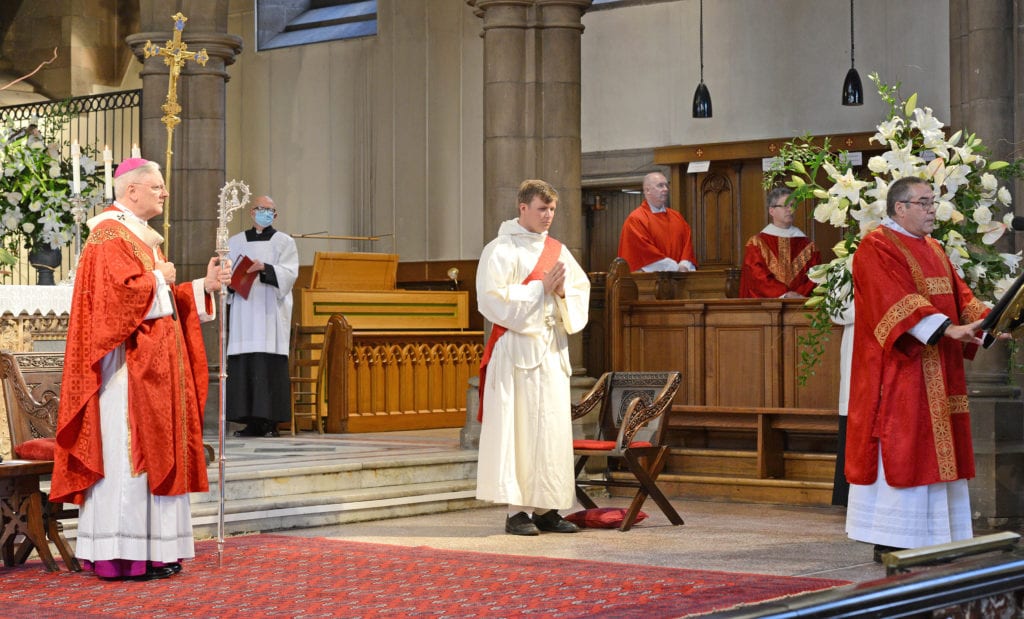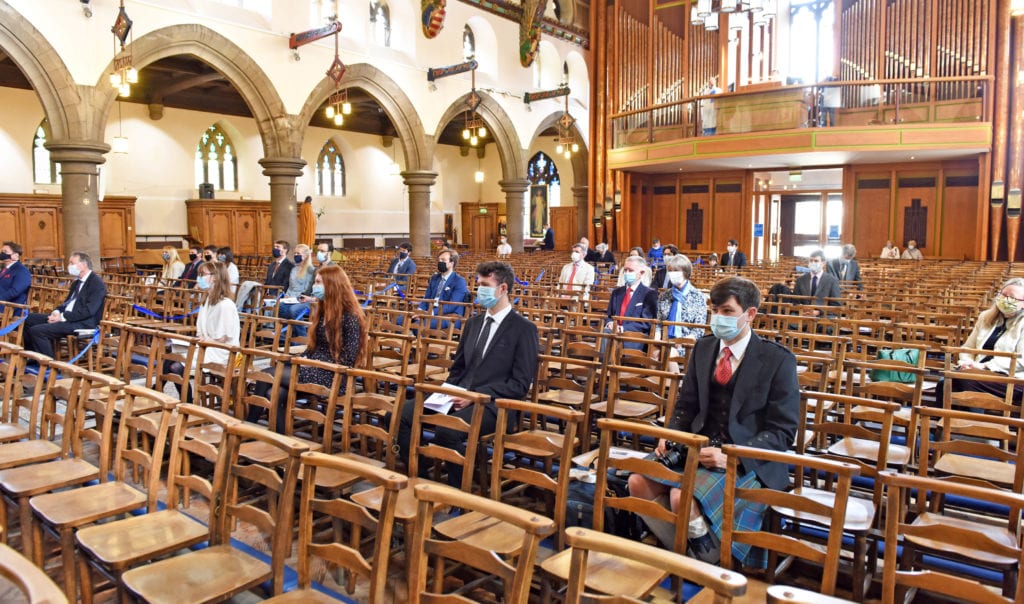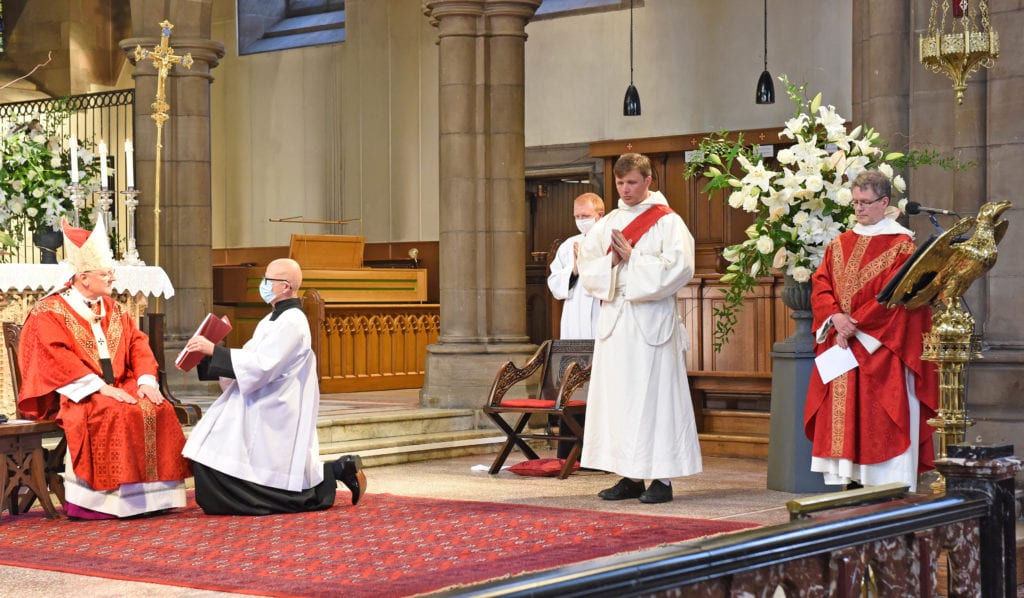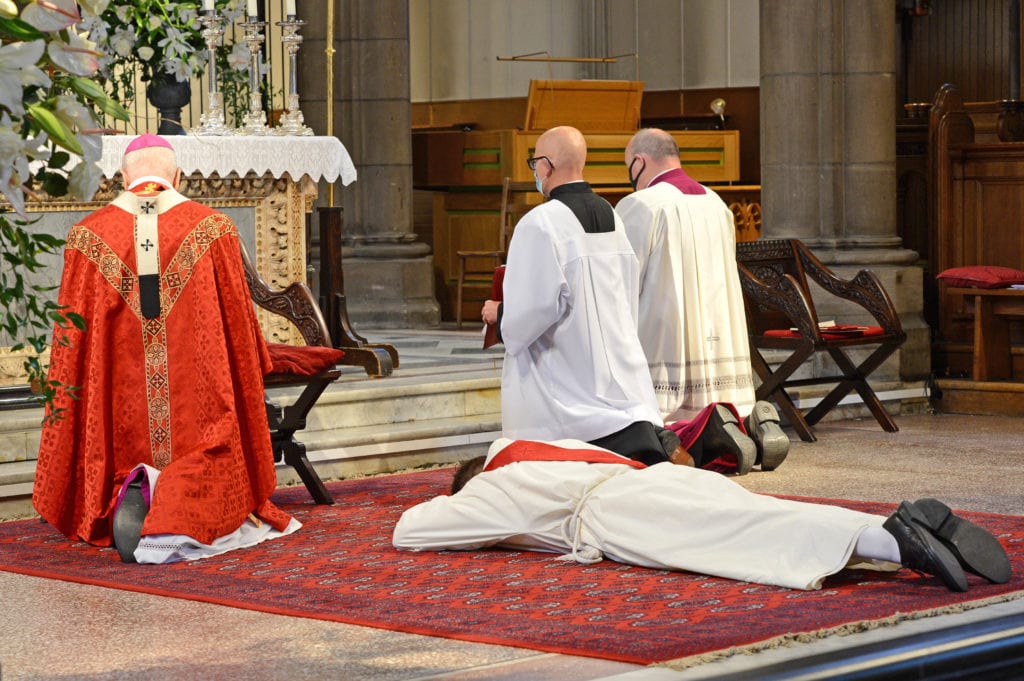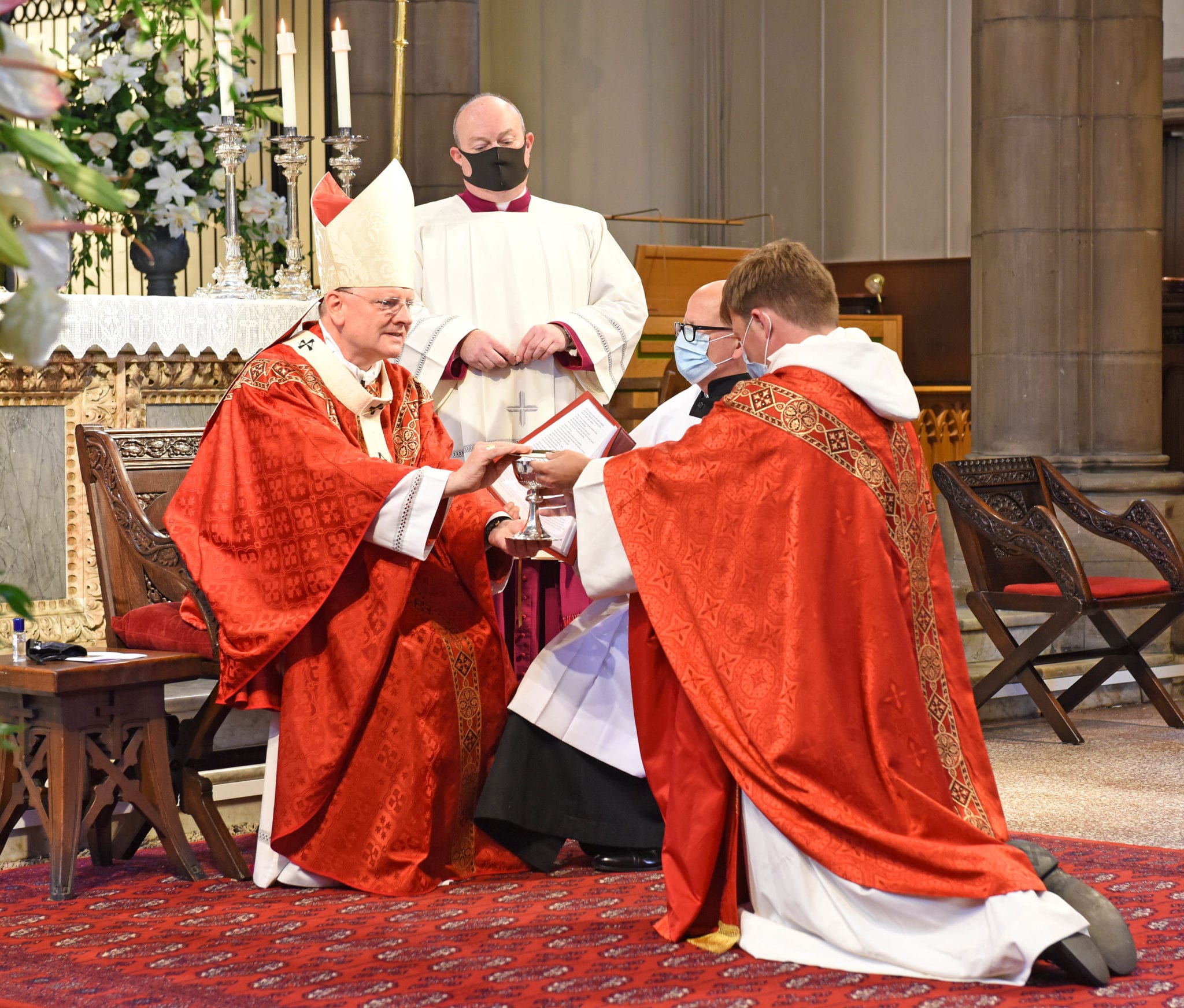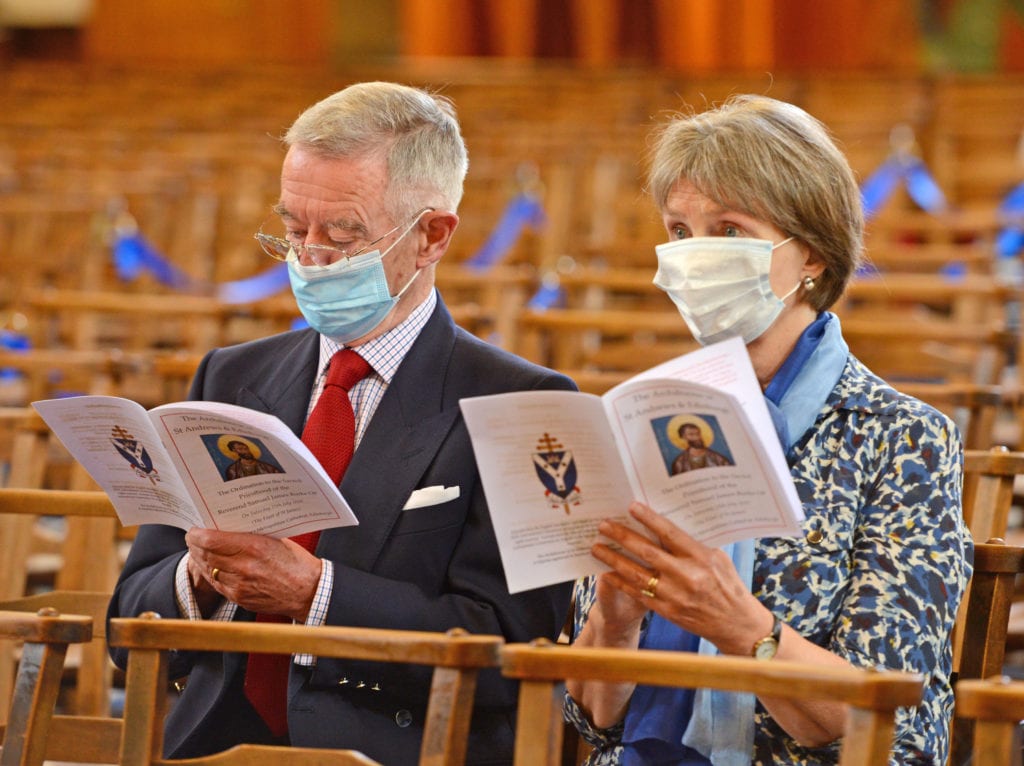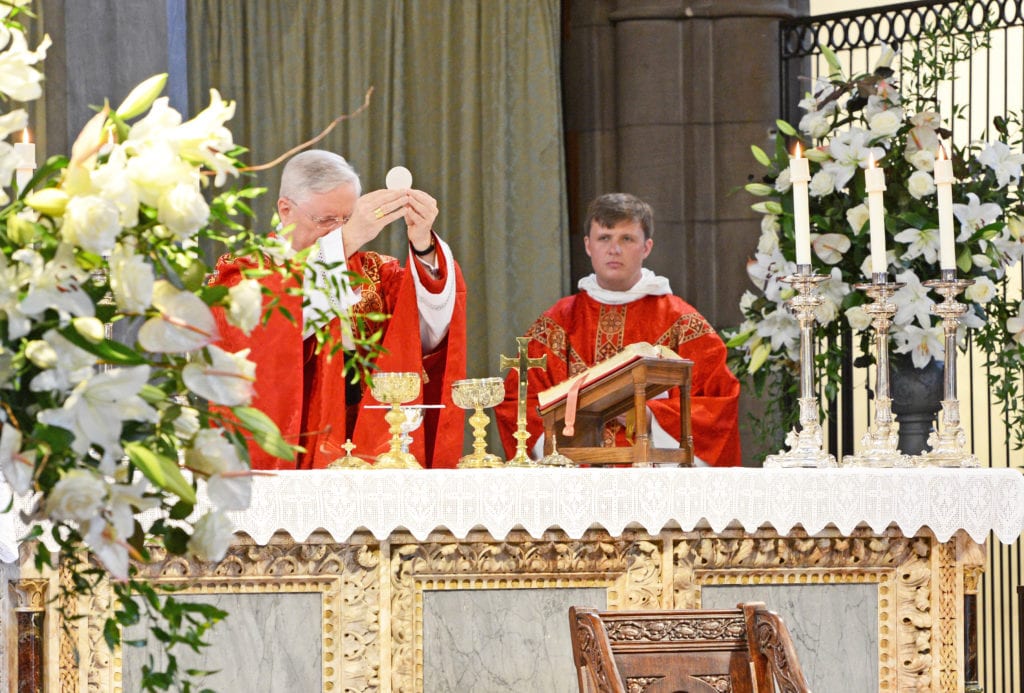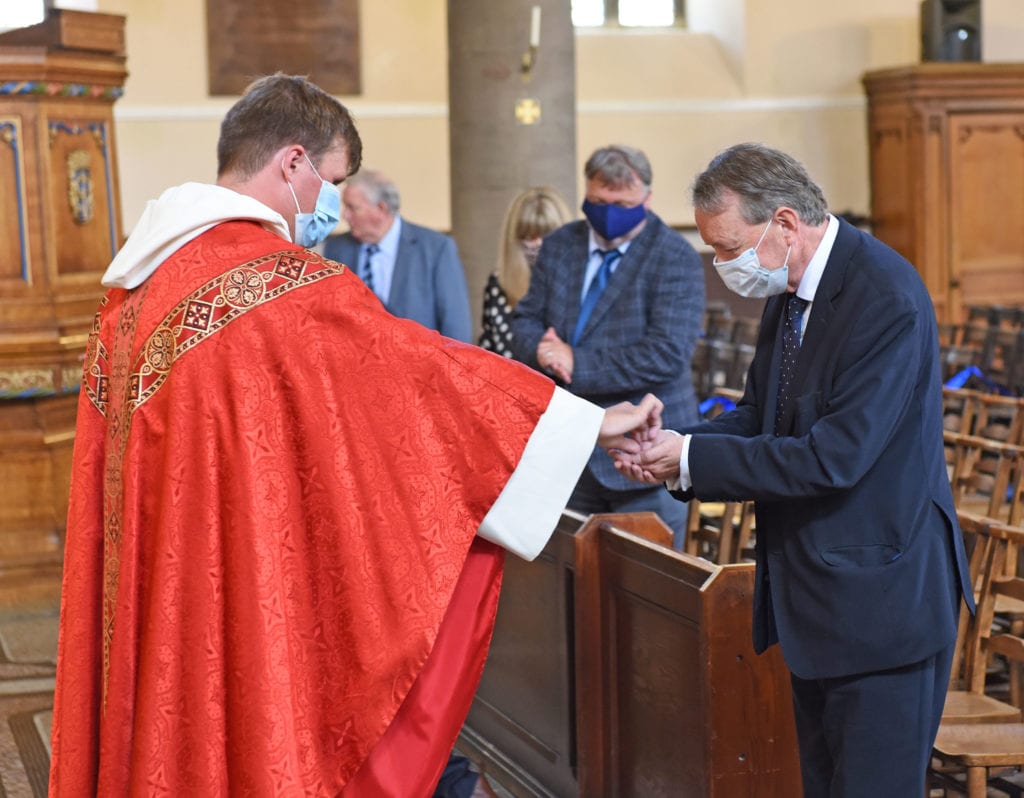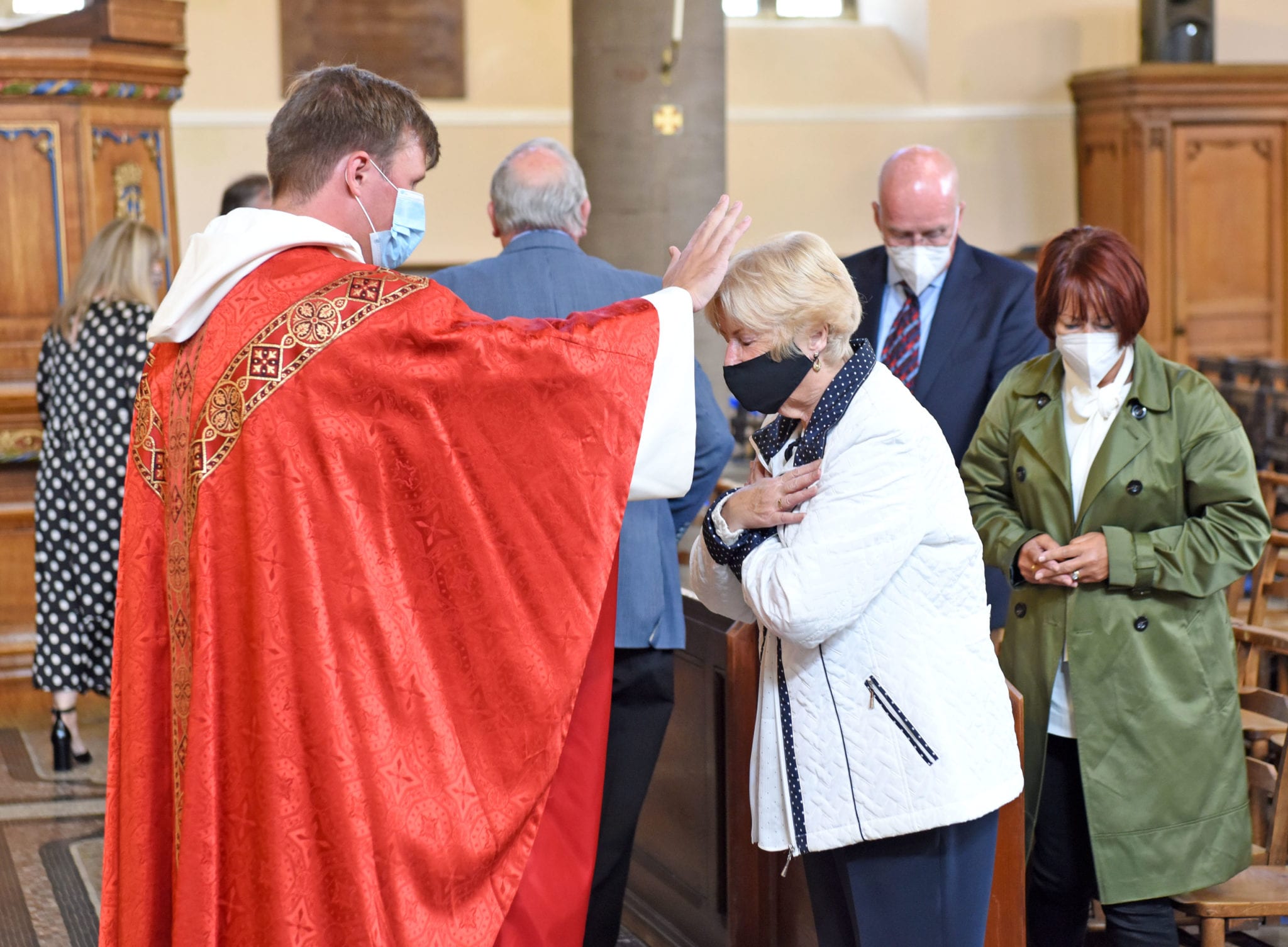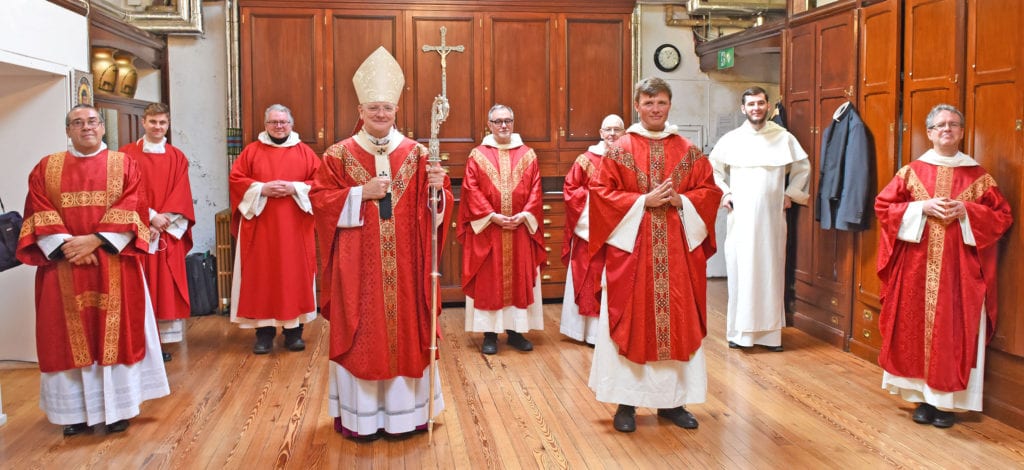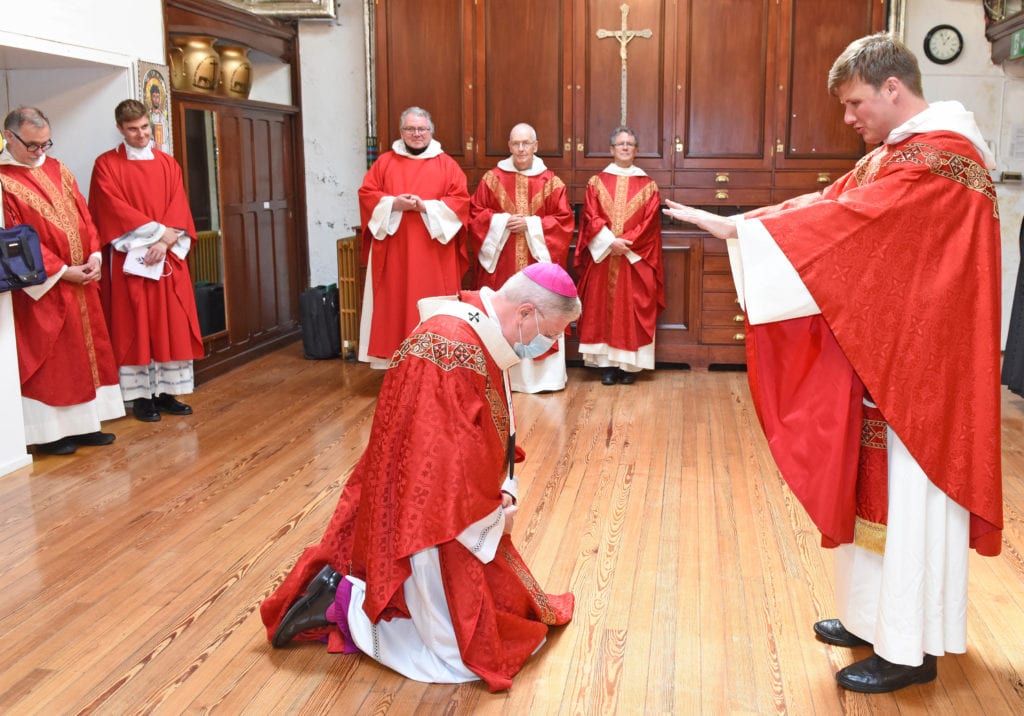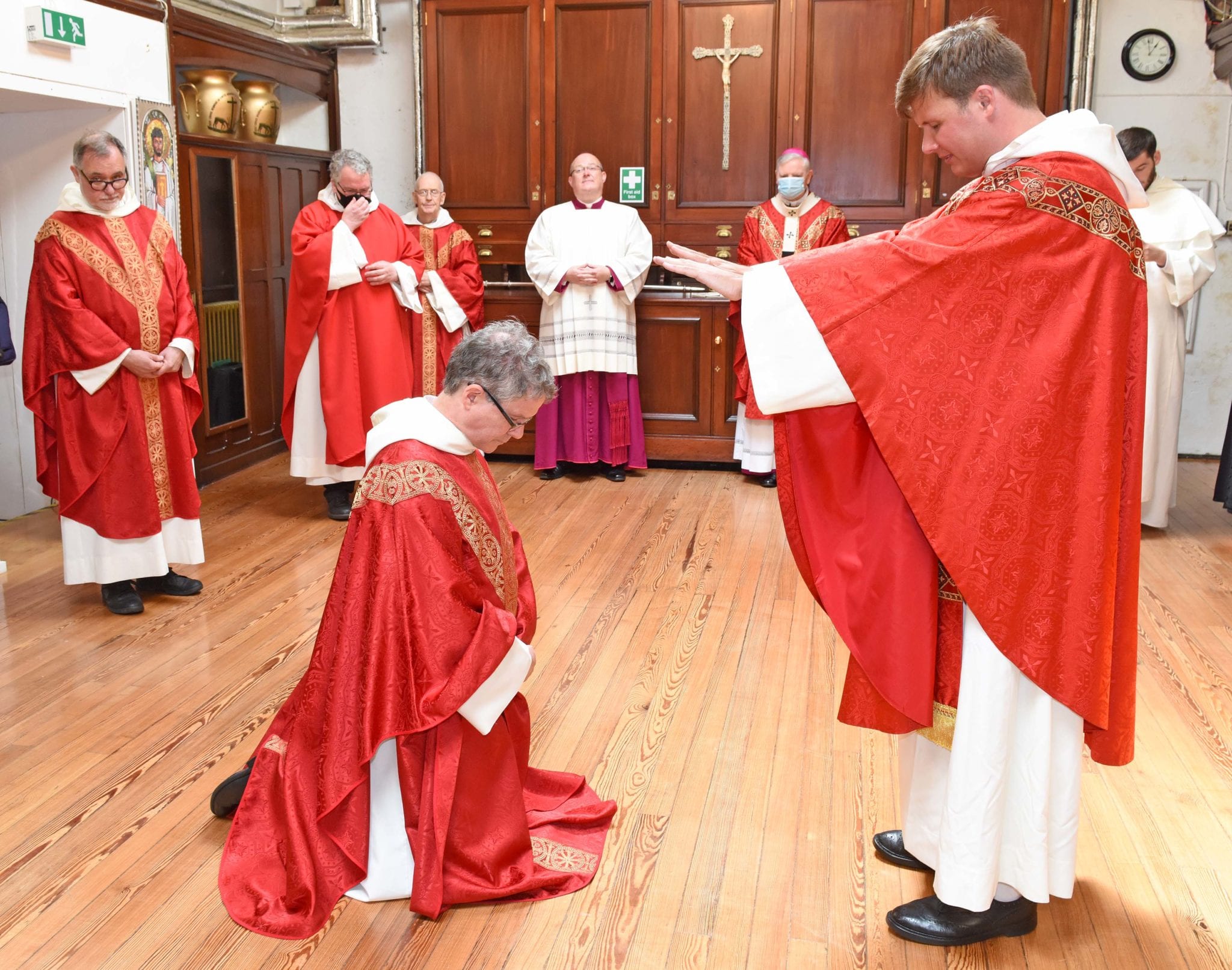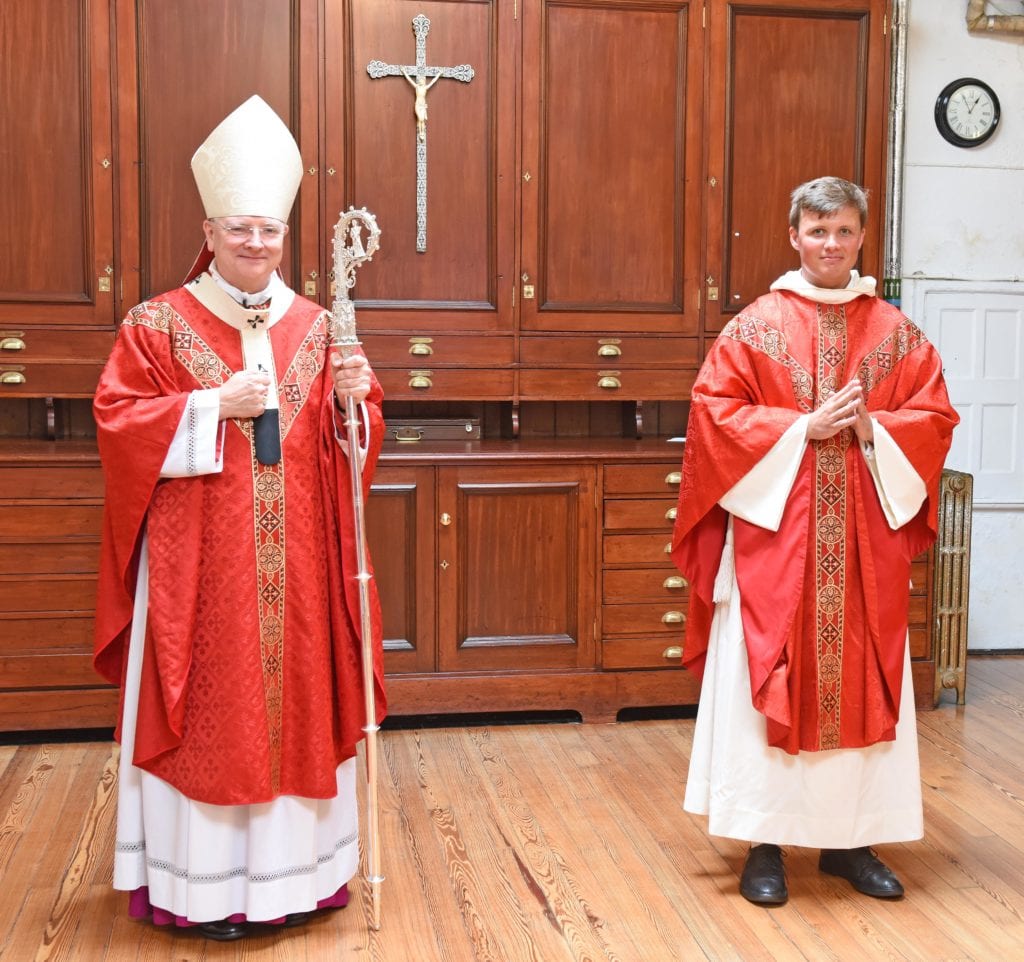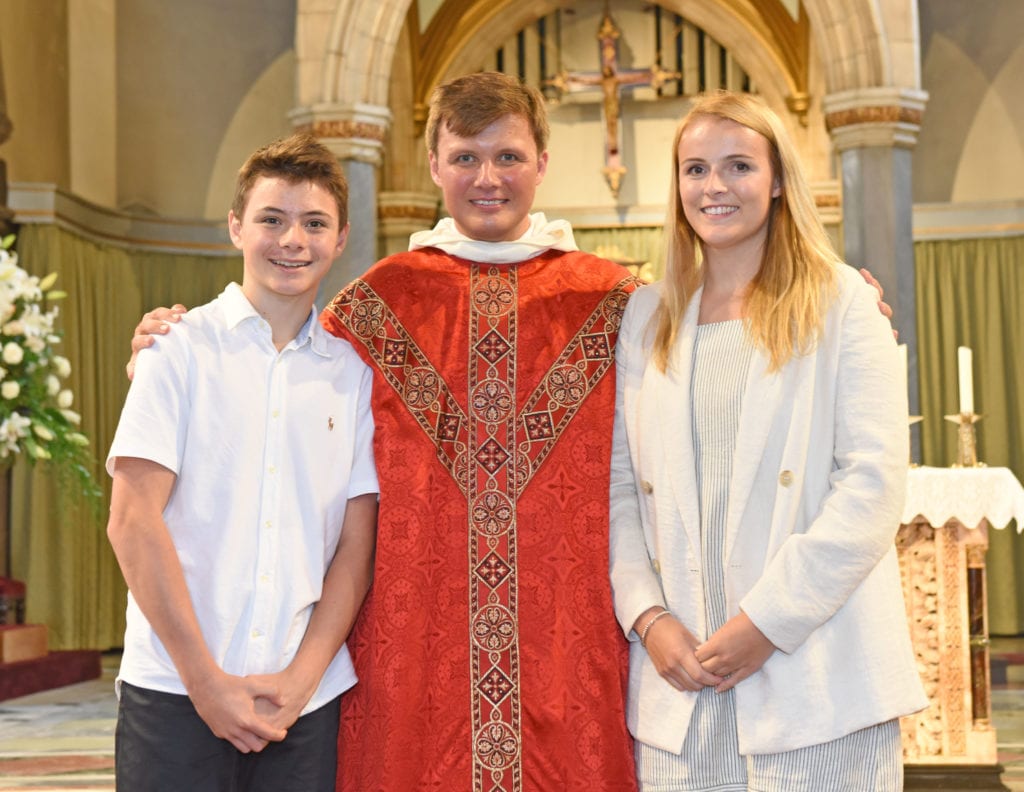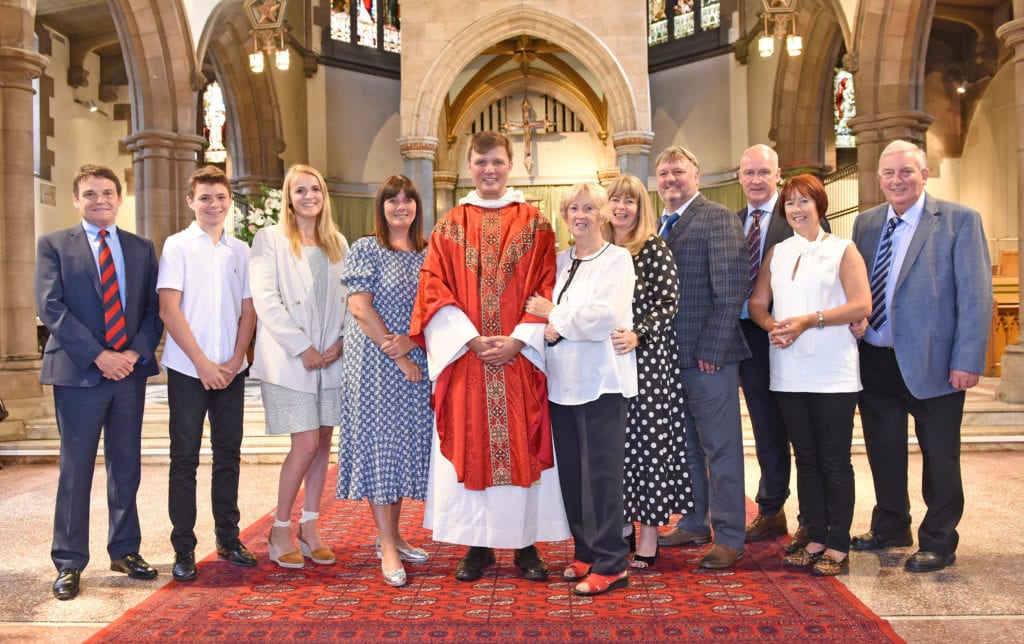 All pictures by Paul McSherry unless otherwise stated.