St Margaret was celebrated in Dunfermline on Sunday by senior political figures from Hungary.
A gift was presented to the church from the community of her birthplace of Mecseknádasd and they laid a wreath in the Lady Chapel at the church.

The visitors were:
▪ Árpád János Potápi, State Secretary for Hungarian communities abroad.
▪ Katalin Szili, Chief Adviser to the Hungarian Prime Minister.
▪ Dr László Kálmán, Consul General of Hungary in Edinburgh.
Mr Potapi said: "St Margaret is a person who links Scotland and Hungary, as she was born near Mecseknádasd in 1047.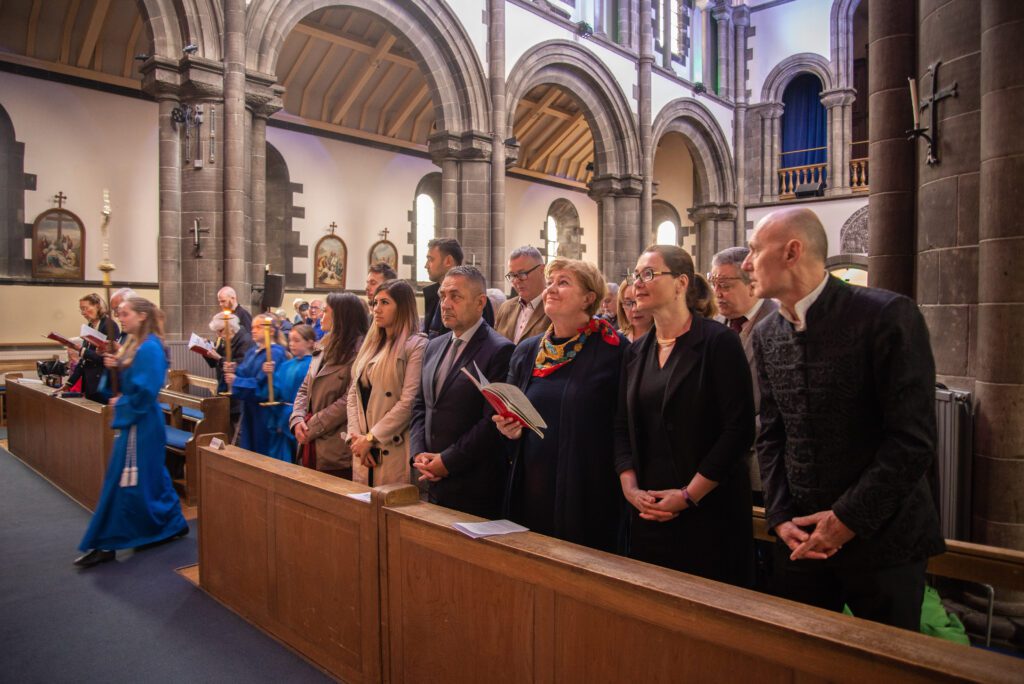 "Known as the Pearl of Scotland, she was the saint who won the Scots to Catholicism, and her work is very similar to that of her grandfather, St Stephen of Hungary."
The group also visited Dunfermline Abbey where they were welcomed by Rev MaryAnn Rennie before heading to St Margaret's Chapel at Edinburgh Castle.
The Hungarian delegation were on a
tour of Scotland
to visit Hungarian communities in Edinburgh, Aberdeen and Lochgelly on Saturday and Sunday.
Dr László Kálmán and Peter Paloczy, Depute Hungarian Ambassador in the UK, will be in Dunfermline on Sunday 16 June for St Margaret's Pilgrimage. Please join us! More here.