The St Margaret's Pilgrimage 2023 will take place in Dunfermline on Sunday 18 June.
The day features:
12:30pm: Ecumenical Service in Dunfermline Abbey.
1:00pm: Prayer at the tomb site of St Margaret at Dunfermline Abbey.
2:30pm: Mass in St Margaret's led by Archbishop Cushley.
Archbishop Cushley said: "The pilgrimage is a chance to give thanks to God for the wonderful example of St Margaret, whose life of faith, charity and leadership continues to inspire people today.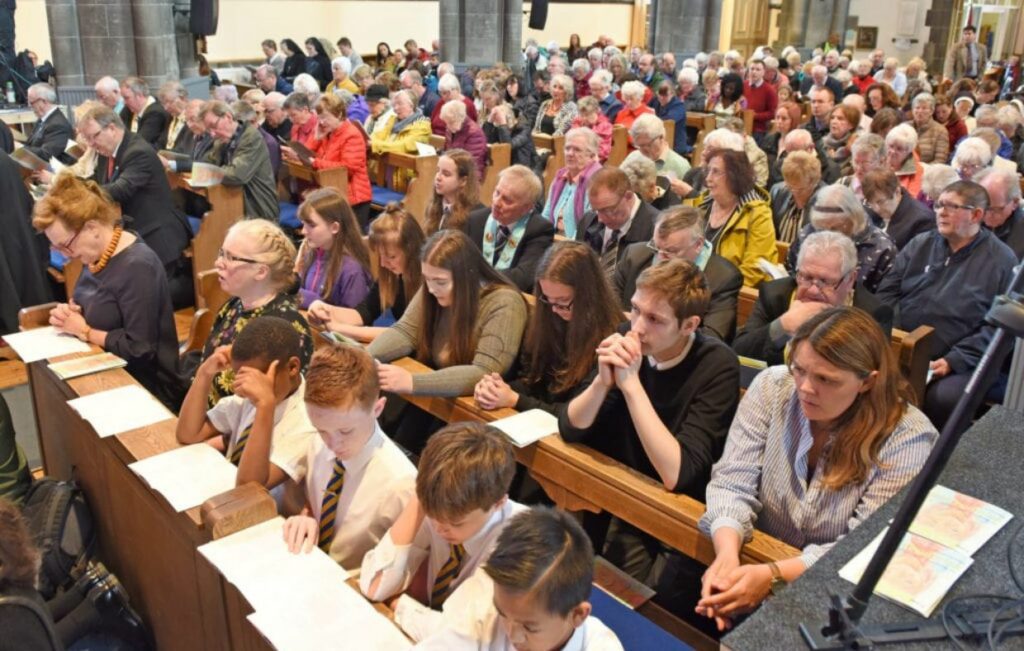 "It's always special for us to gather together where she lived and did the works of piety that have become renowned across the centuries. I hope to see many of you in Dunfermline on Sunday 18 June for its return."
The pilgrimage has a rich history in Dunfermline and returns after a break of three years due to the Covid pandemic.
There will be an opportunity to receive a blessing with a first class relic of St Margaret after the Mass at St Margaret's in East Port.
St Margaret Pilgrimage at East End Park when crowds of up to 20,000 descended on #Dunfermline to celebrate her legacy. pic.twitter.com/YjOhKWccAk

— Old Dunfermline (@OldDunfermline) December 17, 2019
Guests include the Provost of Fife Jim Leishman and The Right Rev Dr Rev Iain Greenshields, the current Moderator of the Church of Scotland who is minister at St Margaret's Church in Touch, Dunfemline.
Also attending is László Kálmán, the Consul General of Hungary and representatives of the Knights of St Columba, the Knights of Malta and St Margaret's Guild.
Pupils from Holy Name Primary (Oakley), St Margaret's Primary and St Columba's Secondary (both Dunfermline) will contribute to the Mass.
*Please note, there is no street procession this year.
Accessibility and Seating
The Mass is at 2:30pm, please be seated by 2:15pm. Wheelchair seating is at the back left of Church. Stewards will be in attendance to help.
Streaming
The Mass will be streamed from the church's website here.
Getting there
Car: There is a free car park in Leys Park Road near St Margaret's Church (see below map). The church car park is available only for dropping off those with mobility issues. Council car parks are free until 1pm on Sunday.
Train: Dunfermline Town Train Station is a five to ten minute walk from St Margaret's Church and Dunfermline Abbey.
Bus: Dunfermline Bus Station is a five to ten minute walk from St Margaret's Church and a five minute walk from Dunfermline Abbey.
Maps