Six Scottish seminarians were instituted as Acolytes by Bishop Paul Tighe at the Scots College in Rome on Sunday.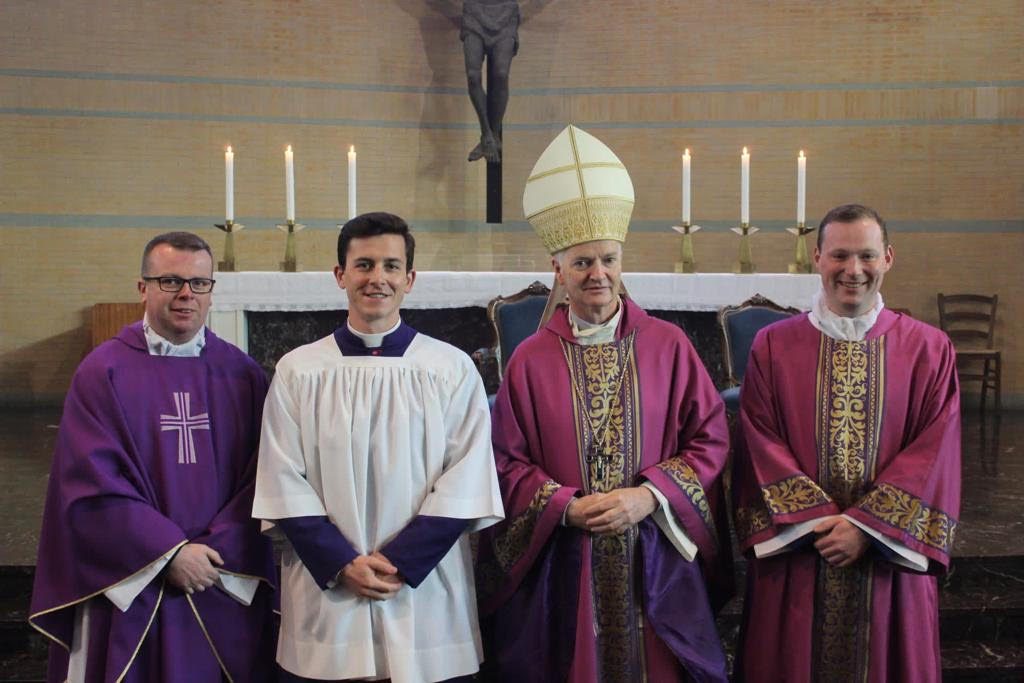 They include Alessio Marchetti (above, second left), a seminarian of the Archdiocese of St Andrews & Edinburgh, who is a fourth year student at the college. He is pictured with Fr Nick Welsh (left, vice rector of the Scots College and a priest of our Archdiocese) and Deacon Josh Moir (right, who is being ordained to the priesthood for our Archdiocese this summer).
Bishop Tighe, also pictured, is Secretary of the Pontifical Council for Culture.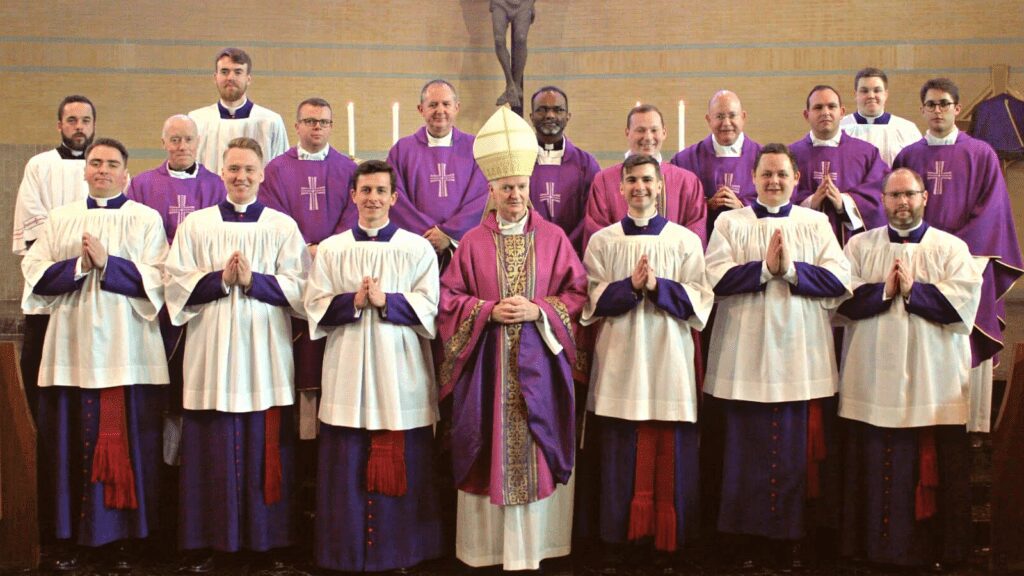 The new acolytes are pictured above (front row from left): Ciaran Rooney (Glasgow Archdiocese), Aidan Matheson (Aberdeen Diocese), Alessio Marchetti (St Andrews & Edinburgh Archdiocese), Michael Kearns (Glasgow Archdiocese), Christopher Furmage (Motherwell Diocese) and Paul Laverty (Paisley Diocese).
May God bless them on their journey to the Priesthood.
An acolyte is a milestone on the journey to priesthood, usually conferred in the fourth year of study at seminary. The next stage is diaconate, followed by ordination to the priesthood.
If you are based in the Archdiocese of St Andrews & Edinburgh and want to find out more about the priesthood, contact Fr Andrew Garden on 0131 663 4286 for a chat or email him at, vocations@staned.org.uk. For the religious life, contact Sr Mirjam on 0131 623 8902, religiousvocations@staned.org.uk