The latest Synod Deanery meeting drew a large crowd to Coffee Saints cafe  at St Mary's Cathedral, Edinburgh, last night.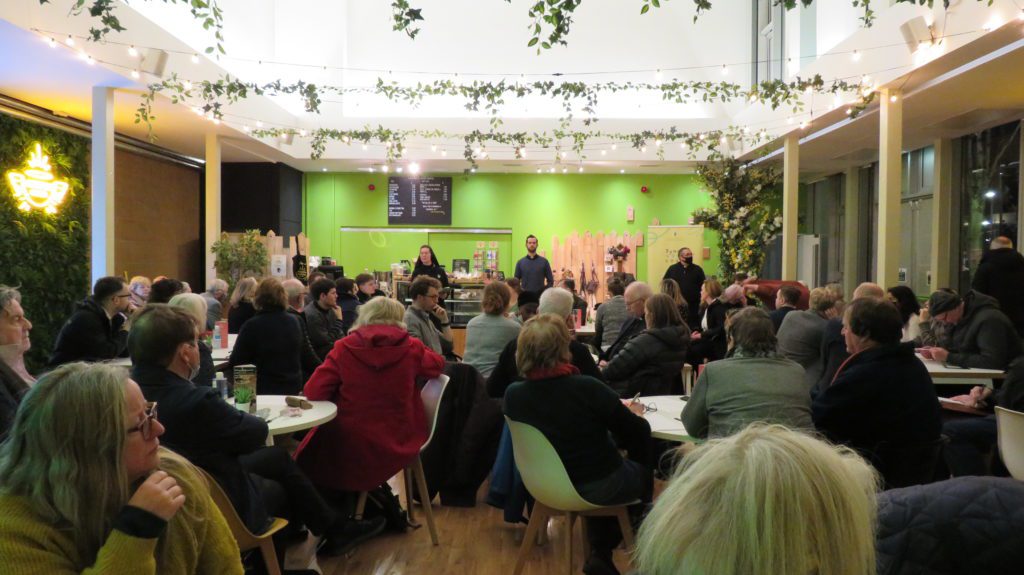 The event was hosted by Sr Anna Marie McGuan and Fr John Deighan, the delegates for the Synodal process in our Archdiocese (pictured below).
The event saw small groups engage in guided spiritual conversations, which were recorded and shared with the organisers. These will form part of the Archdiocesan's final report on the Synod process.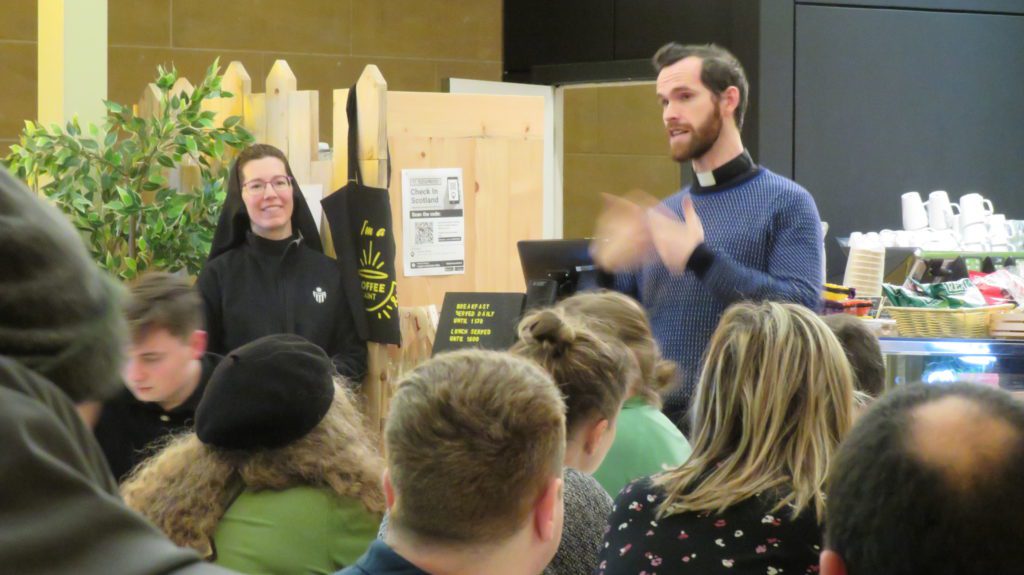 Sr Anna Marie said: "Thanks to everyone who came along last night to listen and contribute to the many spiritual conversations that took place.
"We pray that these deanery meetings will be enriching for the Archdiocese and for the wider Synodal process in Scotland. I'm encouraging everyone to take part in the remaining Synod deanery meetings."
Synod process
Each deanery hosts two events:
The first event is a preparatory Holy Hour. It will start at 7:30pm.
The second event is the synodal meeting itself. It will start at 7:00pm.
Remaining events:
1st and 8th February
St Mary's, Bathgate (West Lothian deanery)
16th and 23rd February
St David's, Dalkeith (Borders, Mid & East Lothian deanery)
1st and 8th March
St Margaret's, Dunfermline (Fife deanery)
All are welcome and encouraged to attend.
Read and download the Parish Meeting Guide here. Synod resources can be found on this website (Menu>Governance>Catechetics). Visit our YouTube playlist to see all our Synod videos. The official website for the Synod is synod.va
Questions? Email sranna.marie@staned.org.uk