The SPRED annual commissioning Mass took place last night (Tuesday 20 Sep) at St Kentigern's in Edinburgh.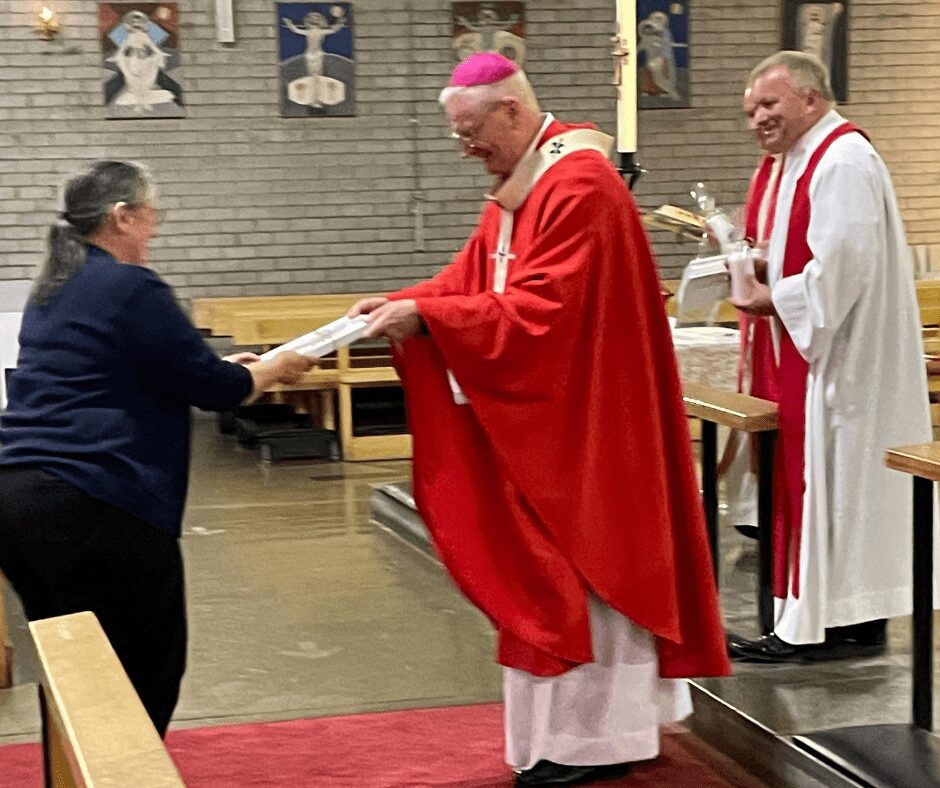 SPRED (Special Religious Development) is a parish-based programme that catechises children and adults with learning disabilities.
It has groups in Bannockburn, Dunfermline, Dunbar, Edinburgh, Falkirk, Livingston and Rosewell.
Archbishop Cushley was joined by Canon Brian Gowans (Kirkcaldy) and Fr Tony Lappin (Peebles).
He blessed catechists and the books that will be used to lead sessions to share God's word over the next year.
He said: "It was such a pleasure to meet many of the friends of SPRED and those who assist with the course throughout the diocese. Every blessing on them for the coming year!"
Read the latest SPRED newsletter here.