Pope Francis welcomed Archbishop Cushley and Fr Mark Cassidy, rector of the Pontifical Scots College in Rome, to the Vatican last week.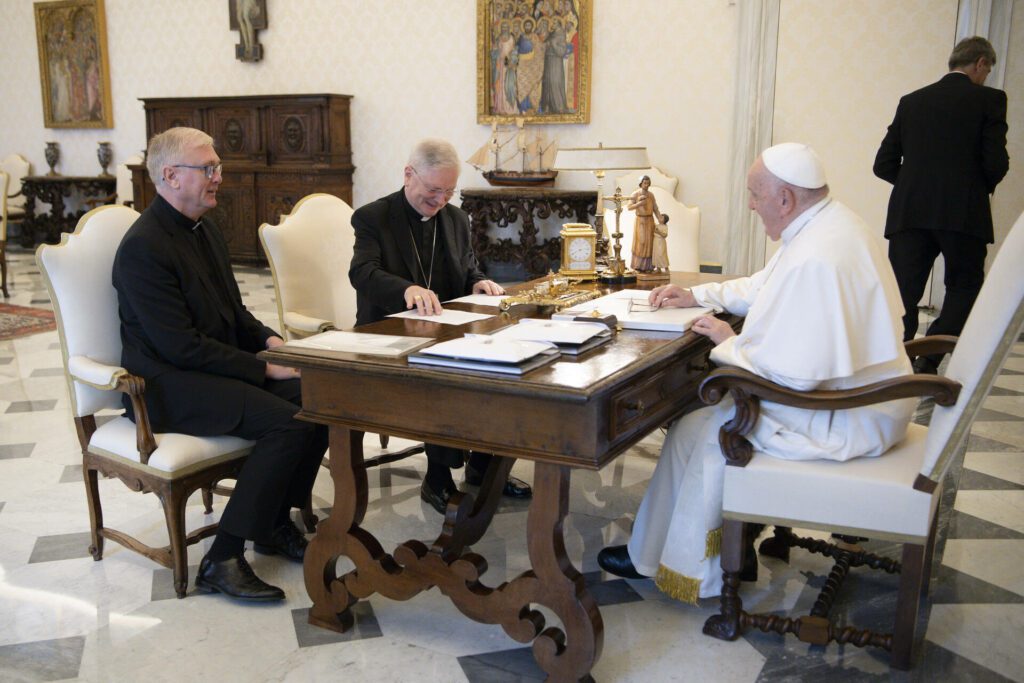 Archbishop Cushley said: "It was a privilege to join Fr Mark for this informal meeting. When I met the Holy Father in February the first thing he asked me was 'How is the college doing these days?' So we were pleased to bring him up to date with recent developments."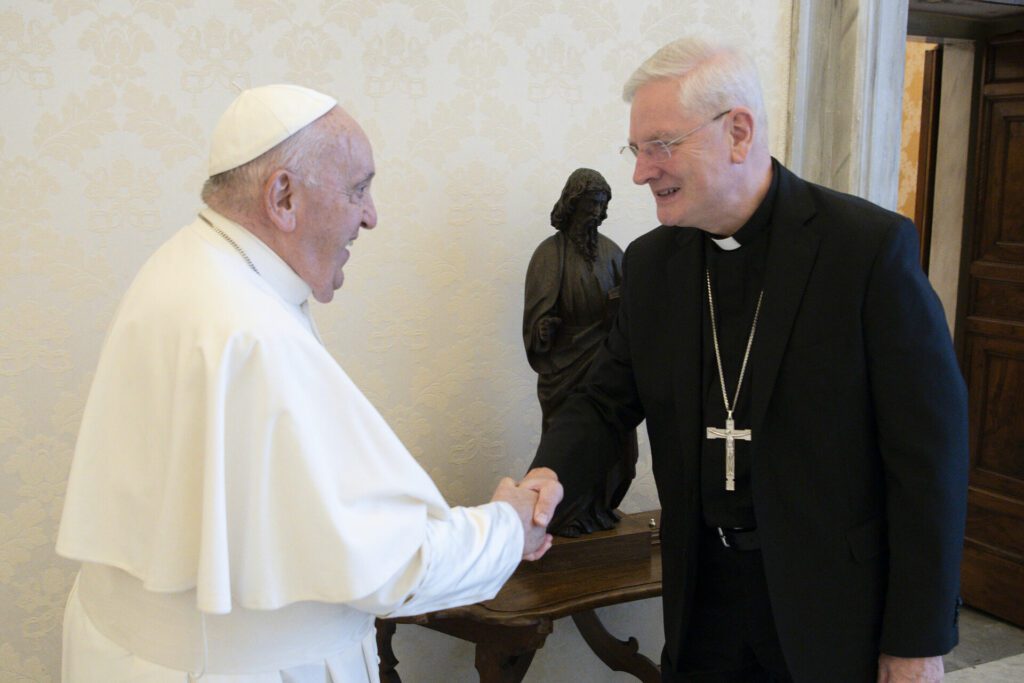 During his visit, Archbishop Cushley celebrated Mass with seminarians in the Chapel of the Partorienti in the Grottoes of St Peter's inside the Vatican. The Mass has become the traditional way of marking the opening of the Academic Year.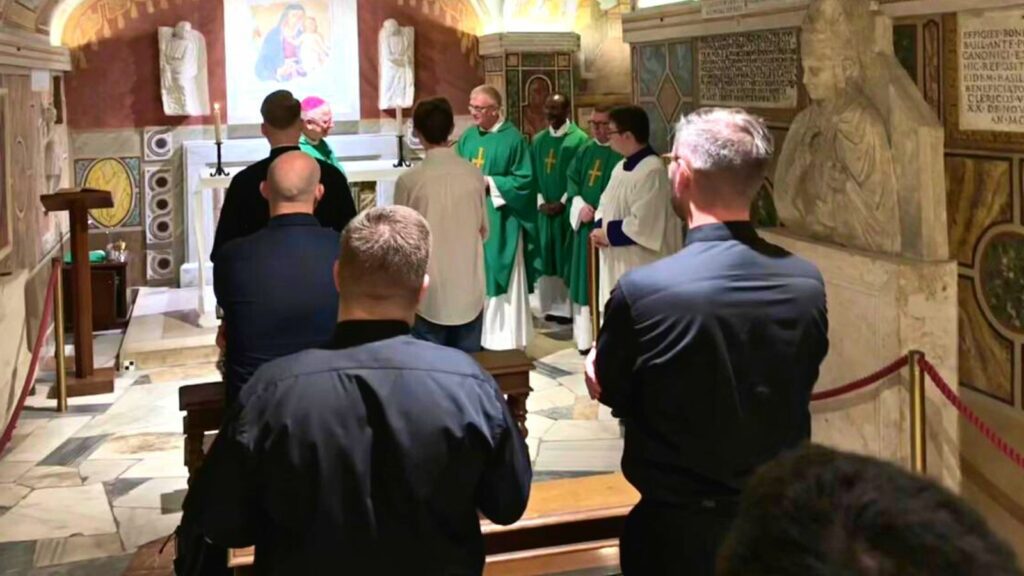 A new location for the Scots College in Rome is being sought. Seminarians are currently residing at the Beda College in the city centre.