The 40 Hours' Devotion begins at Our Lady of Lourdes Parish, Blackburn after this weekend's 10:45pm Sunday Mass.
Exposition will then take place each weekday between 10am-2pm and 5pm-7pm (11am-5pm on Thursday at Our Lady's, Stoneyburn).
Visit and spend some time with Jesus in the Blessed Sacrament.
Below is a beautiful photo of Eucharistic Adoration posted recently by Fr Robert Afayori at St Mary's, Stirling.
Find out more about the 40 Hours' Devotion here. Prepare for Eucharistic Adoration by watching our videos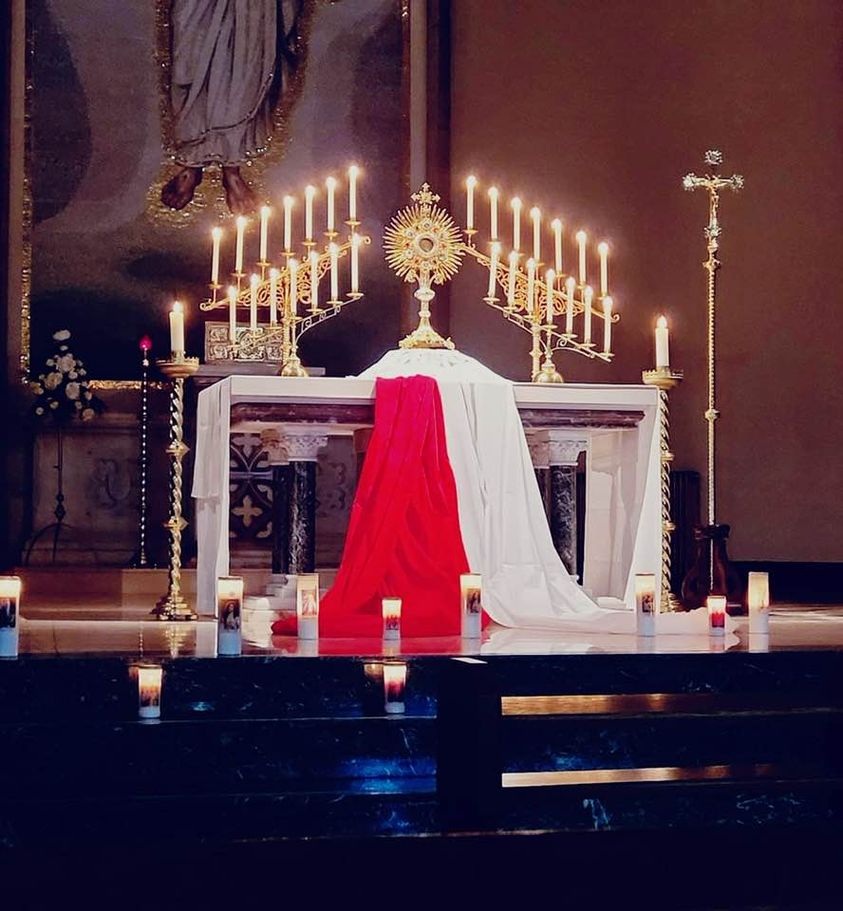 ▪ 13 Feb: Star of the Sea, N. Berwick & St Margaret's, Davidson's Mains
▪ 20 Feb: St John the Evangelist's & St Mary Magdalene's, Edinburgh
▪ 27 Feb: St James', St Andrews & St John the Baptist's, Fauldhouse

bit.ly/40HoursSchedule