Holy oils used in Baptism, Confirmation and Holy Orders will be blessed by Archbishop Cushley at St Mary's Cathedral on Friday, at the annual Chrism Mass.
It represents "unfinished business" for the Archdiocese, with the Mass originally scheduled to happen in Holy Week, back in April.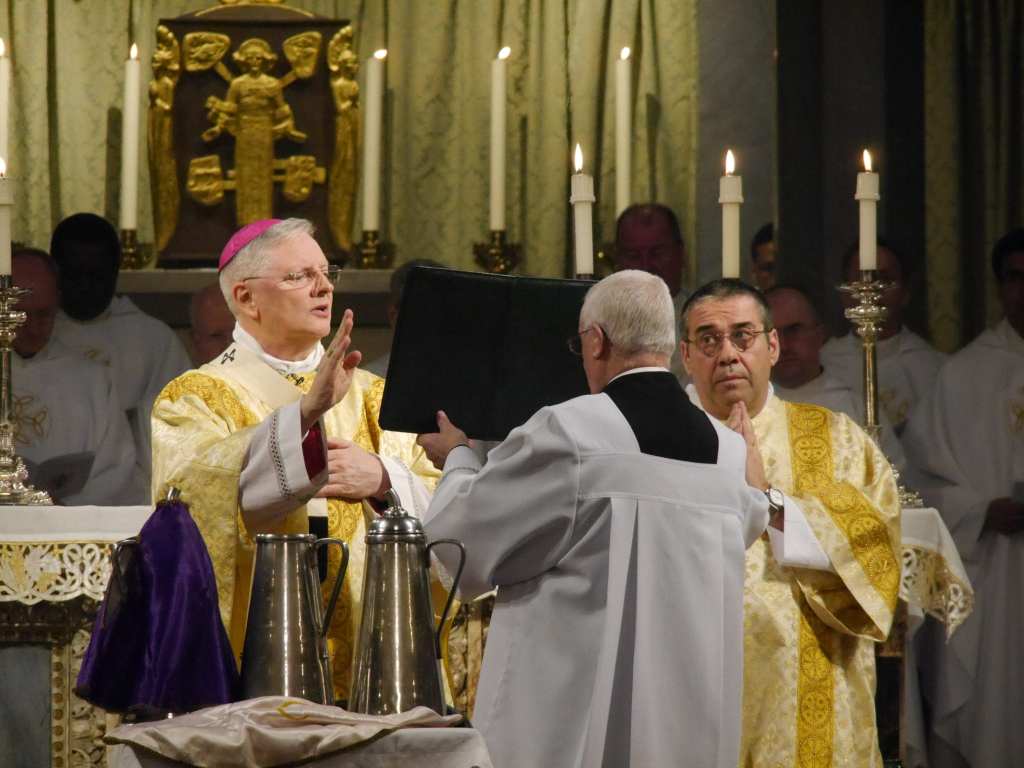 The oils will be available to priests for use in forthcoming baptisms and confirmations. The Holy Oil of Chrism will be used the following day in the ordination of Brother Samuel Burke, who is set to become a Dominican priest.
Archbishop Cushley said he wanted his first public Mass since lockdown to pave the way for the return of the sacraments as the church eases out of lockdown: "One of the first things I wanted to do to to get all the preparations ready for confirmations, the receptions into the church and the priestly ordination coming up was to have the Chrism Mass."
Priestly promises
Last year around 80 priests attended the Mass. This year, due to Covid-19, only the Deans of each of the five pastoral areas will be present. They will renew promises on behalf of all clergy.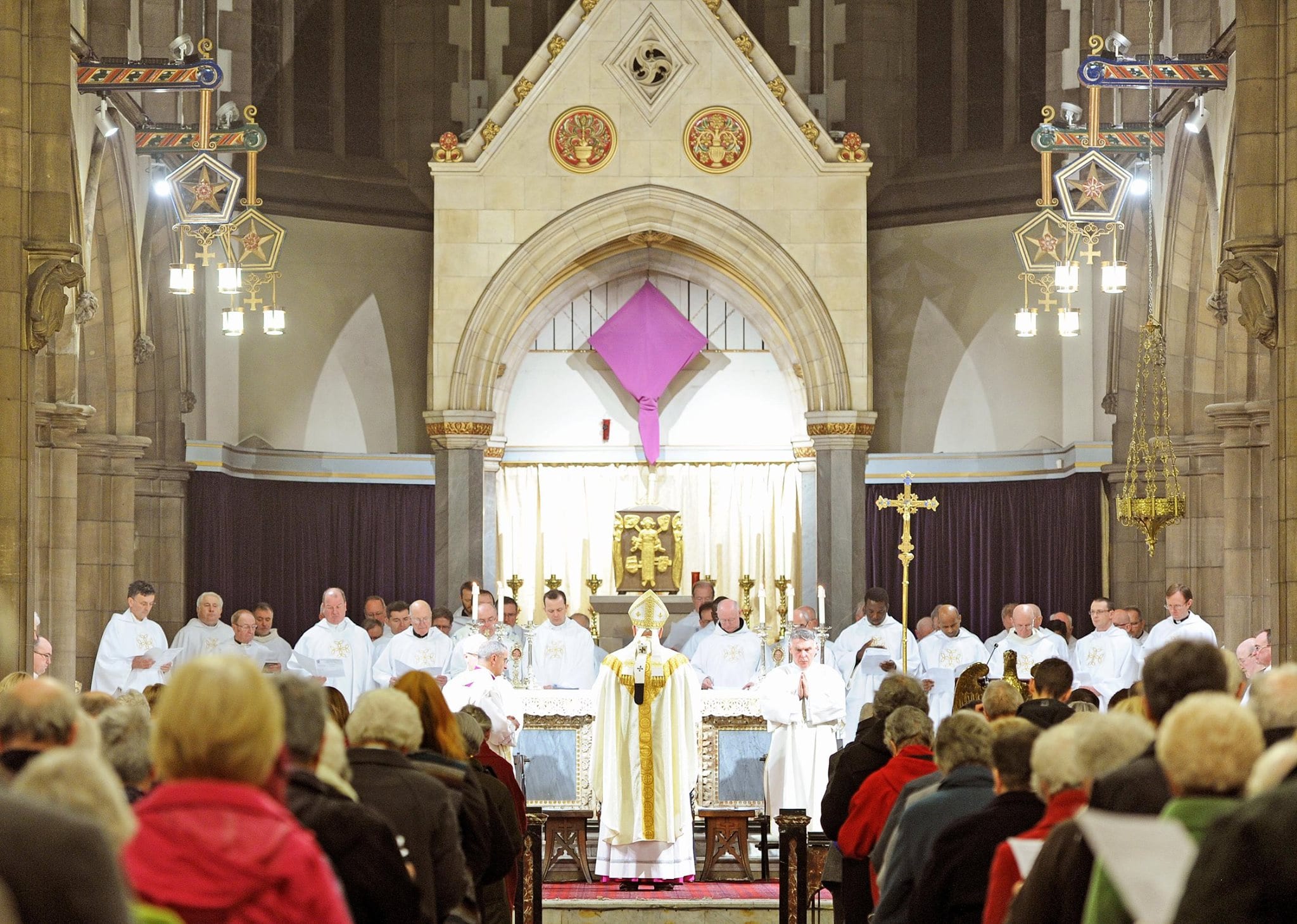 The Archbishop added: "The Chrism Mass has become an expression of communion between Christ, his priests and his people, especially through the renewal of priestly promises.
"I'm asking the clergy to take the promises into prayer with them that day in their own morning prayers in union with us all.
"It's an important token of our union with each other, our commitment to Christ and our commitment to the solemn promises we made when we were first ordained. That shows us the deep, quiet importance of the Chrism Mass."
The Chrism Mass takes place at St Mary's Cathedral at 10am on Friday 24 July. Space limited. Register to attend here.